Post by Mr. Cow-M-et on Jan 25, 2017 11:58:45 GMT -5
Original idea by Akbar Le Grey



Editor - Mister M
Co-Editor - Linda Rhaldeen
Designer - Lemona Snicket
Spell Checker - Anka Anwhistle M
Gawky Editor - Zortegus

Thanks This Issue to :
Anka
,
beatricetriptych
,
Terry Craig
,
Akbar Le Grey
,
Hermes
,
Linda Rhaldeen
,
Cafe SalMONAlla
,
sophie
,
violetBUNfortunate
, @wollis,
Zortegus
Well, there we go. The First Series of Netflix's A Series of Unfortunate Events is out there. After several long months of waiting, we can finally watch it for ourselves. In this months issues, there are reviews of some of the episode, a fun reference guide by terry craig, and also a summary of the promotion of the series in Netflix News.
But this months issue isn't all about the Netflix series - There is a look back at the last month, pick of the penthouse, and interview with 667's resident philosopher.
Our Beloved Admin, trip, has been somewhat indisposed as of late, but her articles should materialise shortly.
- Mister M
Netflix News coming soon...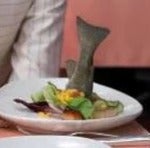 and there wasn't much to it
Me Linda and Sam talked about the Netflix show a little but I don't remember if that was Sunday or not
Then uhhh
Me Linda Bear and I think maybe Willis talked about bugs and the weather for like an hour and a half and then Mr M and Anka showed up and also did that
And then there were a lot of bad jokes about English towns with the word sex in the name
And then maybe some other stuff happened that I don't remember?
And Willis and Pepper and I advised Bear on how to become famous on twitter and we all basically agreed on being an asshole to celebrities in an amusing way to get on Celeb Mean Tweets or @ing Jimmy Fallon for some hashtag thing he does or just being interesting I guess?
And I dont really remember much else except I know Zort was tuere at some point and also Mr M said something about ur column amd showed up like eight hours later and just said "boo"
Personally I would suggest just using the log from last penthouse day that you didn't do bc tbh the public doesn't have to know it's belated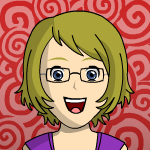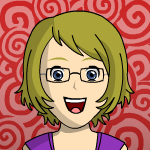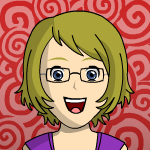 By Mister M
Expectations are high. For all of us. 13 years ago, the film came out. Now this is the second chance. Not just any chance, but THE chance. The chance to tell the story in a different medium, the chance to tell the story in a more in-depth manner, the chance to tell the whole story. Expectations cannot always be met, but they can at least be touched.
A Bad Beginning (not the, apparently. Netflix seems to be contradicting itself a bit here.), Part One. 49 minutes in length. Netflix tells me part two is 63 minutes. Just under two hours – the film covered 3 books in less time than that. This alone excites me. I am a very much a fan of long form storytelling. I can savour every scene, every moment, every line. All 6,720 seconds of it.
Once the Netflix logo fades away the first thing to appear is a comforting reminder. A Series of Unfortunate Events. The Logo looks great, as if taken from the book itself. And then the theme tune kicks in.... I disagree with its fundamental message, for to look away from the opening titles would be a scandal. Threads have already appeared dissecting it, and news that it will change with each episode is exciting. How much will the opening titles feed into the ongoing mysteries of the show itself? Time will tell. It always does.
Early reviews had told me already that the Beatrice dedication would appear on screen in such a fashion as occurs, but I had pictures a simple title card. The typewriter-esque method in which it presents itself is very in the style of Snicket himself.
Oh, speaking of which, here he is. Lighting matches. Interesting thing for a man accused of arson to be doing... But anyway, I digress. Patrick Warbuton as Lemony Snicket.... not what I had pictured, certainly. But my god it works. After watching the episode, I went back and read the first few chapters of the books. On past readings, the wonderful audio book narration by Tim Curry had been the voice that I heard in my head as lemony Snicket. But Warbuton pushed and kicked his way through, and suddenly, much to my bewilderment, he was Snicket. He is Snicket. This is probably helped significantly by the fact that so many of Snicket's lines in the show are lifted word for word from the book. But this is good, its reassuring. We are in safe hands. Snicket is not, of course, a real person. Daniel Handler created Snicket, and he guided us through 13 books. And now here he is to guide us through these 8 episodes. We're in safe hands.
Snicket's narration isn't the only thing lifted directly from the book. The initial shots of the Baudelaire's heading to Briny Beach and glimpsing a fire engine heading past, is near identical to the opening image of the series. Hellquist's illustrations are matched many times throughout this first episode... but more on that when we get to Olaf.
As the story starts, we get a bit of basic background on the characters of the Baudelaire's. Violets inventiveness is set up extremely well, with a pretty extravagant rock retrieval machine (with the rocks cleverly marked for return to the beach in The Grim Grotto, I see). Her right-handedness is mentioned twice in the first seven minutes. (Drinking game, perhaps?). Klaus bookishness is mentioned, but hey, he looks geeky anyway, so he does the job. Sunny however.... well sunny destroying the rock with her teeth is simply brilliant. By elevating the level of absurdity of Sunny's 'special skill' it somehow makes it more acceptable. Sunny is a human grater. Deal with it.
With the Baudelaire's trace characteristics set up, it's time to start the story with a mysterious coughing figure peering through the fog. Why, it's Mr Poe. 'It is a nice day. I have some bad news for you children. Your parents have perished in a terrible fire.' All delivered without pause for breath. That's Mr Poe in one sentence really. Poe's little smile after Klaus confirmed his knowledge of the meaning of 'perished' works much better than in the trailer, I must add.
But the news that the Baudelaire children have become the Baudelaire orphans has now broken. The scene of Snicket standing in the burning mansion has some impact, but sadly I felt that much of the scenes that followed lacked emotional weight. Sure, the children look sad, but.... I just don't feel enough of a sense of loss as the book conveyed. I'm not sure what went wrong here, but it was something.
The scenes that follow definitely hit the mark though. Who'd have thought that Mrs. Poe could be such a brilliant character? Okay, be fair – she isn't really Mrs Poe. Transferring Eleonora from being Poe's sister to Poe's wife is a brilliant move. The implications of what is to come in future series is tantalising. I hope we get to see as much of Mrs. Poe as possible. 'Remember, our home is your home' 'But don't touch anything'. Snicket enquiring into the futures of the Poe children is a nice little touch, something that I hope the show will continue to do.
A Series of Unfortunate Events is no fairytale, but the scene introducing Justice Strauss does it's best to fool you that it is. A perfect, picture postcard house. A kind elderly woman, requiring three children who exactly match the Bauderlaires' description – but, of course, it's not meant to be. The fairytale villain is coming. The Ogre, the troll, the Count.
Multiple rehearsals of 'Hello' aside, the introduction scene is perfect. Neil Patrick Harris shines in this scene. Olaf is brought vividly to life. The scene translates very well from book to screen. Some of Olaf's new jokes, however, don't always land well with me. Those that are in the book, Harris delivers fine... perhaps, then, the problem is less the delivery and more the over-familiarity I have with the text. The new content jars occasionally, something that should hopefully lessen in time.
The tour of Olaf's house is more interesting and entertaining than the similar scene in the film, and Olaf's house looks more realistic than the sprawling theatrical mansion the film brought us. The detour with the lamb is okay – it's perhaps a tad pointless. Other than referencing the case she is working on, and setting up some mild doubts Justice Strauss may have about the Baudelaires, it doesn't really go anywhere. But it does give the episode a chance to breathe, and set up the relationship between Olaf and Justice.
And now on to dinner! Wait, what? Do the Baudelaire's not sleep? Is this all one day? It would seem to be, as the Baudelaires are still wearing the same clothes.... but then I'd be surprised if Olaf provided any more for them, and there was no mention of Mrs. Poe's itchy clothing. But if it was a different day, surely a scene of them uncomfortably sleeping would have been nice. Anyway, I'm confused by that.
And now on to dinner! Wait, what? First we need to have the much mentioned (and much dreaded (by me anyway)) musical number – The Count. Despite my initial hesitation and disdane.... This was brilliant, and in fact possibly my highlight of the episode. This is something so Olaf that I will be disappointed on future reads of The Bad Beginning to see that it's not there. There isn't really any further comment I could make on that scene that would get across how much I loved it. Bag applause to all involved.
And now on to dinner, for real this time. The highlight of dinner in this scene is the troupe. Every single member is brilliant, gently poking that fine line between funny and unrealistic, the troupe are fantastic to behold. The white women in particular are my favourite – older than I pictured them, yet somehow that suits them more. The climatic moment of the meal, however, is a bit lacklustre – I didn't really feel any tension there, when I should have. But Violet and Klaus sell the aftermath of the moment well, giving their best acting of the episode. Whilst not actually crying themselves to sleep, the scene of them in bed is full of downbeat emotion. I actually felt unfortunate myself, for the first time in the episode.
And then, unfortunately, we come to the scene with 'mother and father'. Forgive me for a second whilst I shout 'PLEASE DON'T LET THOSE BE THE BAUDELAIRE PARENTS' repeatedly until my throat gives out. Please.
But, the first episode is then at an end. Unexpectedly, this episode covered only the first four chapters of book 1, leaving 9 chapters for part 2. This is not necessarily a bad thing, but I was expecting the Baudelaires to visit Mr Poe at the bank this episode, therefore giving part 2 over to the whole Marvellous Marriage plot. But anyway, that's not what happened.
So, to return to what I said at the start – did this meet my expectations? It depends. I was expecting the show to be too comedic; it wasn't, but it was more comedic than I was hoping. I was expecting the musical number to be off-putting; It was my personal highlight. I was expecting more mysteries and intrigue from the start; there was some, but not to much, which I think is the perfect balance for a first episode. And I was expecting it to be good. And it was good. Very Good. Perhaps not great, but as the series progresses, I expect it will be.
Lucafont


So
you just Sautee some onions

in a saucepan and
then



We could


wait
patiently


Are you leaving ?
The 667er:
Welcome to The 667er interview, Hermes! Now, from what I understand you teach philosophy, correct? So your username was presumably after the Greek god Hermes. Is there any special significance behind that name that caused you to choose it?
Hermes:
I've been using it for a very long time - it was my pseudonym in my college's Strop Book (which was a kind of paper-based message board) when I was an undergraduate. But as to why I adopted that name then - I don't think there was anything very deep about it. I have an idea it comes from an incident when someone tried to force me to carry a message.
The 667er:
You joined in November of 2008. What initially caused you to join 667? And more importantly, to stay?
Hermes:
Well, I'd been reading Snicket for a while, and there were obvious mysteries, so I searched on the internet for discussion groups, and came across this place. And people were saying lot of interesting stuff, and Dante in particular was very impressive. But I waited for quite a while, because I hadn't read TUA, and a lot of the discussion kept referring to that, so I couldn't tell what was happening there. So I finally read it. And also about the same time I started a new job, which meant that I had a computer which worked. But as for why I stayed - well, sometimes I wonder. But, you know, there's lots of interesting stuff here, what with the Snicketology and the fanfic and art, and besides I quickly got to know some people quite well, so it was a good place to hang out. Oh, of course there was also the Great Reread, which happened shortly after I arrived, and helped me get more involved.
The 667er:
What sorts of things have changed during that time? What has remained the same?
Hermes:
Gosh. Well, in some ways it goes in cycles. When I arrived there wasn't that much Snicket stuff - Tragedy said I had helped to revive it - but of course that started up again in a big way with ATWQ, and then calmed down again, and now has started again in a really big way with Netflix. And there are hundreds of new people in the Snicket threads, but they rarely post anywhere else. There's less fanfic and art than there used to be. (Art did seem to be making a comeback a while ago, but I'm not sure if that has stuck.)
The 667er:
How are you enjoying the fame of being
quoted
by
Netflix
? Are you surprised that they were paying such close attention to the forum, or is this something you've suspected all along?
Hermes:
OH, it's wonderful. I could sue them for plagiarism, I suppose (or technically for copyright infringement), but of course I won't. As to how closely they were looking at us (I think 'they' probably actually means Daniel Handler in this case, it's the sort of thing the scriptwriter would handle) I doubt they were copying deliberately. I guess he saw the line once and it stuck in his head. So yes, he must read 667 sometimes, but we can't say how often.
The 667er:
You hold the distinction of being the oldest active member of 667. Do you ever feel left out or excluded by the younger members? Are there any perks to being the oldest and wisest?
Hermes:
Excluded - no, I really don't think so. I mean, we have quite a lot of people in their twenties, and at least one in his thiirties, so it's not as if I were adrift in a sea of teenagers. I think for a while some people had a rather exaggerated reverence for me, but that has faded. I'm thinking of people who were thirteen and fourteen then, but are about eighteen now, so obviously the way they think of me had changed.
The 667er:
What sort of things, other than go to 667, do you like to do in your spare time?
Hermes:
Well, I read a lot. I've been very involved in the world of science fiction lately. The World Science Fiction Convention was held in London in 2014, and I went to that. And just then a big fight was starting up in the science fiction world, i don't know if you've heard of it, so I felt I should stay around to do my bit for the right cause. What else? There are some other sites I comment on, but I won't say what. I walk quite a lot, but mostly in summer. I don't do anything more sporty or strenuous than that. I used to be in a pub quiz team, but that broke up a while ago when some of the other people left.
The 667er:
Now I'm curious to know about your family. You tend to be very mysterious on this front so if you are willing to answer I'm wondering are you married? Do you have children? Or pets?
Hermes:
I think that has to stay a secret. No, no pets, I'm afraid.
The 667er:
What is your favourite color? Why?
Hermes:
Do people really have favourite colours? Shall we say blue? I have quite a lot of blue clothes, so it might well be. But I'm not sure there is a reason.
The 667er:
What is your favourite television show? Why?
Hermes:
Oh. I watch very little actual television, in the sense of drama, comedy, etc. So I'm going to say Only Connect. Which is both light-hearted and an intellectual challenge.
The 667er:
Mister M really wants to know: who is your favourite member of One Direction?
Hermes:
'I'm sorry, I cannot answer this question.'
The 667er:
What is your favourite thing about 667? Least favourite thing?
Hermes:
Favourite thing - you'd expect me to say the Snicketology, but honestly I'd say the friendliness. Compared with a lot of fannish spaces, we are a very compassionate and tolerant community. And least favourite thing - the hostilities which still happen from time to time. I think we've become a kinder, gentler 667 over the years, when you compare what happens now with the way Lucas and Tryina were treated when they arrived, but you still get some bitterness from time to time, which is upseting.
The 667er:
Is there anything you have learned that you might not have learned if you had not joined 667?
Hermes:
Well, things about Snicket, obviously, but apart from that - I'm sure there is. In eight years it's impossible not to learn something. But there's nothing I can put my finger on right now.
The 667er:
And finally, is there anything we haven't covered yet that you would like to tell the people of 667?
Hermes:
Well, as I make a thing of being mysterious, I don't think there's much I can say. Wait! Perhaps I should just say something in favour of philosophy. I think a lot of what you find in Snicket does link up with philosophical questions, so Snicket fans would make good philosophers.
~//~
Review coming soon...
# 12 - Netflix Series : What you wanna see?
It's fun to look over this after watching the Netflix adaptation and see what people wanted and what we got and didn't get
~-//-~
Its been a while since the last edition of The 667er, and a lot has happened since then
-
beatricetriptych
has surpassed @lemonas reign as admin, but sadly nobody has made
threads offering her tributes
- The Netflix series has been unleashed, bringing with it
discussion threads
and
speculation for season 2
-
M David Steel
returned, to both puzzle, confuse, and
talk about his missing owls
.
- @peppermince talked about
bad air conditioning.
-
Tiago James Squalor
returned, and began the next book of
A Quagmire Series of Unfortunate Events
- Our Newest member is @isaiahtheox and everyone is trying to work out
how many animals are on 667.
-
Chastise
returned, and hey,
he's also an animal.
- @wollis began creating
667 the movie.
- @wollis is greedy and gets another mention as he invented a
crappy game
, whilst some actual fun is going down
over here.
- The Vote for Member of The Year is happening, and the
excitement is palpable.
Intertextual References in Netflix's ASoUE
THE BAD BEGINNING
Albert Einstein (
Living Philosophies
)
- Referenced by Violet and Klaus at the beginning when they are on briny beach. The full quote goes (Klaus on only recites the first two sentences): "The most beautiful thing we can experience is the mysterious. It is the source of all true art and science. He to whom the emotion is a stranger, who can no longer pause to wonder and stand wrapped in awe, is as good as dead —his eyes are closed. The insight into the mystery of life, coupled though it be with fear, has also given rise to religion. To know what is impenetrable to us really exists, manifesting itself as the highest wisdom and the most radiant beauty, which our dull faculties can comprehend only in their most primitive forms—this knowledge, this feeling is at the center of true religiousness."
James Brown - "Superbad"
Violet: "What is that thing James Brown said?"
Klaus: "I got something that makes me want to shout. I got something that tells me what it's all about… I'm superbad."
E. A. Poe's
The Raven
/ Lemony Snicket's
The Vile Village
Edgar and Albert Poe are bickering over what kind of meal their mother is serving--raven or crow. This is a nod to E. A. Poe's The Raven, and also possibly a foreshadowing to the crows in TVV (which we'll see in season two).
(Part Two)
Jean Anthelme Brillat-Savarin:
The Physiology of Taste: Or, Meditations on Transcendental Gastronomy
(1825 treatise on food)
- Quoted by Lemony Snicket when the Baudelaires serve pasta puttanesca to Olaf and his troupe; The quote is: "To invite people to dine with us is to make ourselves responsible for their well-being for as long as they are under our roofs."
Lemony Snicket's
When Did You See Her Last?
- The book's title is said by Olaf mockingly when Violet and Klaus realize that Sunny is missing.
Thurgood Marshall (Associate Justice of the Supreme Court of the U.S., and the first African-American justice)
Ida B. Wells (African-American journalist, newspaper editor, suffragist, sociologist, feminist, as well as an early leader in the Civil Rights Movement)
- Referenced in Part Two by Lemony Snicket, when commenting on Klaus Baudelaire's attempt to convince the audience of Violet's signature being invalid: "As you can well imagine, Klaus' legal argument had all the apocryphal insight of Thurgood Marshall and the moral aplomb of Ida B. Wells. A phrase which here means 'It was thoroughly impressive and utterly convincing.'"
_________________________________________________________
THE REPTILE ROOM
(Part One)
The Dawn Patrol
(1938, starr. Errol Flynn)
- Violet Baudelaire names it her favourite movie when asked by Monty, who tells her it was her father's favourite too.
Alexandre Scriabin
early Sonic Youth
- The only music that soothes the Dissonant Tortoises (at around the 10:20 mark). Handler has previously mentioned his love for Scriabin, and how he listened to his music when writing ASoUE.
Lemony Snicket's All the Wrong Questions
"That's the wrong question."
Friedrich W. Murnau (German film director)
- The cinema the Baudelaires, Monty, and Stefano go to (at 31min mark) is named after this German film director of the silent era, who directed
Nosferatu
(1922) and
The Last Laugh
(1924), among others.
(Part Two)
Williams Shakespeare's 'Hamlet' - 'To be, or not to be' soliloquy
- Quoted by Olaf at the beginning of Part Two: "For in that sleep what dreams may come"
Minotaur (Greek mythology)
- Briefly mentioned by Lemony Snicket when talking about Dr. Montgomery's labyrinth
Raymond Ditmars (American herpetologist, writer, public speaker and pioneering natural history filmmaker) (1876-1942)
- The name can be seen written on a sign stuck to a teepee in Monty's Reptile Room at around the 29:20 mark (during the Baudelaires' explanation of how Olaf murdered Monty).
The Shining
(dir. Stanley Kubrick)
- A possible reference with Monty's maze, where, in an inversion of a scene in The Shining, the children are chasing a murderous villain.
_________________________________________________________
THE WIDE WINDOW
Herman Melville:
Moby Dick
(1851 novel)
- Directly referenced by the taxi driver who is also named Ishmael
Chartreuse (French liqueur)
- On Josephine's map of the Lachrymose Lake there is a "Chartreuse Island"
Tito Puente
- Sunny prefers the music of Tito Puente to the sound of a rattle. (He is once more referenced by Sunny in TMM:Part Two.)
Thornton Wilder:
Our Town
(1938 metatheatrical three-act play)
- Aunt Josephine warns the Baudelaires: "You never know what can happen in a small town... You ever read Thornton Wilder?"
(Part Two)
Lemony Snicket's All the Wrong Questions
Violet: "Remember what mother said? Do the scary thing first..."
Klaus: "...and get scared afterwards."
The Shining
(1980, dir. Stanley Kubrick)
- Capt. Sham says "Heeere's Shammy".
Haruki Murakami:
Kafka on the Shore
(2002)
Violet: "What's that thing Haruki Murakami said?"
Klaus: "When you walk out of the storm, you won't be the same person who walked in."
Violet: "Before that part."
Klaus: "You won't even be sure, in fact, whether the storm is really over."
_________________________________________________________
THE MISERABLE MILL
Hänsel & Gretel (Grimm fairy tale)
Little Red Riding Hood (Grimm fairy tale)
Henry David Thoreau:
Walden
(1854 novel)
- Referenced in Lemony Snickets "out of the woods" speech
Pink Floyd's The Wall
(1982, dir. Alan Parker)
- Mrs. Baudelaire wouldn't let Klaus watch this movie.
Lemony Snicket's All The Wrong Questions
- Lemony Snicket says, "Violet was asking the wrong question..."
F. Scott Fitzgerald:
The Great Gatsby
(1925)
- Klaus mentions that there is a sign shaped like eyeglasses ("It represents the eyes of God judging the world as a moral wasteland")
(Part Two)
Lemony Snicket:
Who Could That Be At This Hour?
- The inscription Violet and Sunny discover in the Verified F Dictionary is the same line said by Dashiell Qwerty in ATWQ?1: "In every library there is a single book that can answer the question that burns like a fire in the mind."
Samuel Beckett:
The Unnamable
(1953 novel)
Violet: "What's that thing Samuel Beckett said?"
Klaus: "I can't go on. I'll go on."
This is the novel's last two sentences.
Advertisements
~ If anybody wants to contribute something (whether positive or negative) then feel free to PM me or any other staff members with your ideas ~
~ Don't forget to come to the next penthouse, which is February 12th. Make it interesting so Lemona can write about it ~
~ If you want to be interviewed by
Linda Rhaldeen
then PM her and let her know. ~
~ There will still be group interview, with the next taking place in issue 27. If you are interested in taking part in those, then please PM
Mr. Cow-M-et
or
Anka
~
~ The Next Edition of the 667er, issue 25, will be released soon ~