Post by Charles Denouement on Jan 28, 2013 19:44:15 GMT -5
Original idea by Akbar Le Grey
Editorial and Stuff
By Charles
Kay, so the 667er is alive once more. Which is nice. Community effort, that sort of salsa. It's shaping up to be a beautiful issue, and by the time this is actually published, you'll be able to see the fruits of pretty much no labour, but possibly some from people who submitted the articles, presuming that they didn't knock their articles up at 3am on a bellyful of coffee and nothing else, like I currently am. Although, I guess my writing in this state is better than it is at any other time, so my statement might be kind of contradictory depending on whether this will still be good writing to someone who isn't a sleep deprived zombie. In our first edition, we have some simply wonderful things lined up for you, including but not limited to: Coverage of the recent war; some guest artists/writers; a film review; a rant; and a story. Yes, I was using those semi-colons for your benefit Bee, to prove that I do really properly know how to use them (unless that was wrong, in which case, everyone on 667 has every right to burn me at the stake Village FD style). Can I just say thanks to Mister M, Sherry Ann, and Bee, for helping the process along in different stages. Also (obviously) to everyone who helped out, and anyone who is reading this. Everyone else can go defenestrate (unless my usage of that word was also incorrect, in which case, everyone on 667 has the right to pelt me with E-eggs). Also, can I add my pride to be joining the ranks of Akbar and Bee, both previous editors of this prestigious newspaper or magazine or whatever the hell it is. I think it's a magazine. I'm not certain though. If anyone wishes to contribute a non-standard article to next month's 667er, then would you please PM me? Also, if you find that you are particularly outraged by any of our articles, try sending in a "How Dare You" letter, and we just might feature it in next month's issue.
Pitch Perfect
A movie review by Bee
The most recent movie I saw was Pitch Perfect, and I saw it a few weeks ago and I have been regretting it ever since. Maybe it was the fact that the back of Union Square cinema smelt like piss or the fact that some fifty year old paedophile reeking of booze and cigarettes sat next to me. Or perhaps the movie just flat out sucked.
The film opened with adverts and previews of better movies, like any other movie usually does. When it got to the actual thing though, there was a female a cappella group, a sexist joke and some spectacular stage vomiting. Sounds exciting? Think again.
The story centres around a girl named Becca in her first year of college (does that make her a freshman? Is that how it works in America? I don't even know). She dreams of being a radio DJ, and yet along the way gets swept up in this a cappella group. The group itself has a few zany and slightly interesting characters, from a self-parodying Australian who calls herself "Fat Amy" to the two leaders of the group who at some point get in a bi†ch fight. That was one of the better parts- everybody loves bi†ch fights, right?
I'll admit that, yes, there were the humorous bits. The bits in which my friends and I and the rest of the cinema laughed out loud. By the end however, things were starting to get a bit tired. The weak sub plot was becoming exhausted not to mention the main plot, which had veered off into non existence. I was overjoyed to leave the cinema for five minutes to bring back my popcorn for my friends, and when I returned the a cappella group had somehow gotten all to good at their performance all too quickly.
The ending, as you would probably have guessed by now, was extremely cliché. But hey, it's a chick flick, what did you expect? If you like cliché story lines, singing, bad jokes and Anna Kendrick, then I guess you could go see this. Otherwise I'd recommend The Hobbit or Les Miserables - ie. better films with actual plots (Which I haven't seen yet, due to watching this monstrosity instead)
2.5/5 stars.
Lemona Expresses Displeasure: "Computer Assistance Is Here To Help Make Your Day Worse"
Since the dawn of time, I have been forced to spend a good ten minutes every day coercing my laptop's internet connection into working. It's a fate I readily accept, and it gives me the chance to let out anger, by yelling creative insults when the connection fails.
However, I refuse to readily accept any involvement with phoning the call centres that exist to help people with their computer issues. At least, "being helpful" is how they probably began life. Most of the time, the people who answer calls will seem to delight in being as unhelpful as possible. Occasionally, I've asked for assistance with some service or function offered by the company, and have been informed that the person on the other end of the line has never heard of it.
Not to mention the fact that the lines we are on opposite ends of usually give the aural effect of being deep under the sea. I often have to ask the call centre employee to repeat what they just said – because it was so muffled – and that results in me feeling like I'm a nuisance.
Sometimes I amuse myself by imagining how the job interviews for those positions are like. Questions probably include "how many hours would you be prepared to put a caller on hold for?", or "can you talk for fifteen minutes straight, using as much jargon as possible, without actually making any sense at all?". Perhaps people have been denied jobs on the basis that they are too helpful.
Finally, after I've had a thoroughly rotten time on the phone (the problem actually getting fixed may or may not have happened) the supposedly helpful person will almost never fail to say "thank you for calling".
Of course, like most situations in which I express displeasure, this rant has no real conclusion or suggestion for improving the problem, but I don't think it can be helped.
Momentarily Untitled
By BSam
Lee and Stewart were in hiding. Something had scared them. They weren't entirely sure what it was but there was a vibe of something not quite right about the whole thing.
"Why are we hiding?"
"Isn't it obvious?"
"No."
Lee looked at Stewart, "I've already explained this to you, why don't you understand it yet?"
"Well perhaps you should try just once more, for the readers sake."
"Fine, but if you don't get it this time, you're out of the operation."
Lee took Stewart by the hand and led him upstairs. "You do know where we are, right?"
"Yes, it's a kind of physical representation of the 667 forums."
"Correct!", Lee gave Stewart some candy for getting this much right, "Now, where we are going is the top floor, I feel the easiest way for you to understand is for you to experience it first hand."
They made their way up the many floors of the Menacing building they found themselves in, past many floors of conversation, chatter and meaningless dialogues. They hurried by the dingy level of discussion which seemed less pleasant than the rest of the building and made their way right to the top.
Stewart went to open the top door when Lee stopped him.
"Wait, before you go in there, I must warn you, it's not going to be pleasant. I suggest knocking fir-" but Stewart had just barged in, and what he saw scared him.
A man stood, facing a mirror, talking with his reflection. Lee and Stewart listened as he spoke, as he hadn't noticed them yet.
"This isn't me, this isn't who I am!" The man shouted at the mirror.
"I just want to be horrible to women, make them think I care about their lives, then humiliate them, pretend to set them up with my friends while all the while laughing behind their backs! Stop making me act like this! NOOOO!"
The man fell to the floor in pain, then he changed, he stood up, started smiling, and looked right at Stewart and Lee.
"Oh hello there, welcome to my tower. Glad to have you here, you are funny guys."
At this, our two heroes ran as fast as they can from this insincere monster. They ran and ran and didn't stop til they reached Canada.
Anonymous Affairs
By- A Lurker.
In true chronic lurker fashion, I have been lurking on the outskirts of the forum for some fairly unhealthy time periods. What follows are my anonymous comments and observations on your strange little society, not that they will mean much to you.
The Member of the Year for 2012 was earlier crowned this month, to some applause and some disdain from various parties. The thread was archived and password protected, as part of some vaguely entertaining puzzle, and then opened to the public later, revealing Dante as the victor. At least it wasn't just mindless ass-kissery from finger puppets like in 2011- Not an event any of us are going to forget.
Congratulations to Dante, if you're reading this which is probably unlikely.
I need only mention the word "war" and probably most of you will instantly know what I'm talking about. If you don't, that's too bad. Within twenty four hours threads appeared in Foreboding Feedback and Our Weary World bearing odd titles such as "War" and "B.A.L.L.S.A.C.K"; people saying things like "WF ARF TFAM T" began to spring up everywhere; and members developed obsessions with other weird things like wolves and the practice of incorporating "Team TeamWolf" themes into their profiles. However all this simmered down almost soon as it appeared, offering little entertainment for myself and any other members observing from the sidelines. It seemed there could be no real "war" between Menacing Miscellaneous and Our Weary World, mostly due to moderators unwilling to participate. The fact that the name of my favourite section is typed out above, should however give you some idea as to whom I would've backed.
Post 800,000 was also reached this month, by none other than Antenora, who seemed to have had some kind of plan with Dante for post 800,000.
The post
was ultimately a lot better than a mere "oh you" or "78".
This then led to a report rather stupidly titled "The Manageable Million" which didn't go down very well. Plenty of members already make ten posts a day, perhaps just not in the sections we'd like to see frequently posted in. Most disagreed with it- "better no posts than mindless spam" was the general view. Although to be fair, it would be rather nice to see a million posts by 667's thirteenth anniversary. However we probably should focus on attracting new, solidly contributing members arriving due to interest in the new Snicket series rather than endorsing the posting of any old rubbish just for the sake of it.
On the subject of All the Wrong Questions, discussion of the books seems to have fallen by the wayside in these past few months, overtaken by more activity in Objectionable Other. Plans for Daniel Handler's birthday are under way, and I suppose it's pleasing to see even members who hardly post in Burdensome Books contributing.
This brings us, finally, to Menacing Miscellaneous which is arguably the best and worst section of the site. Activity has declined as January hurries on, although we still have the same dull salad bowl of pointless lyric threads, polls aiming for controversy and threads about any imaginable pointless aspect of members' daily lives. "New Hermedy", the newest incarnation, seems to be most active in this section. He seems like the kind of guy to rush over to a crying four year old and kiss the graze on their knee better. It's almost as if our dear absent Squalor cousin is trying to contact us.
As we reach February, I can only hope for 667 to become more interesting, and I'm sure you, reader, agree with me. We may not have long left…make this year a good one, 667ers.
-Lurker
Advice With F.D
By Pen
Dear Pen,
I have a friend who gets teased non-stop about her voice. Some people say she sounds like a cartoon duck. Others just say it's ridiculously high-pitched. They all make valid points but she doesn't like when people say these things. What can she do to stop this from happening?
Signed,
A Concerned Citizen.
Dear Concerned Citizen,
I feel bad for your friend, it's not nice to get teased. But sometimes, we see a talent as something negative! Your friend should use that talent on her favour and maybe she won't get teased so much when she's starring everybody's new favourite Disney animation. You tell her she's a diamond in the rough.
-F.D.
-----
Dear F.D.
I have recently considered shaving my goatee down to just have a mustache. I have received some support on this, but also some resistance. My friend, "Mancy" says that if I don't get a mustache, I'm wasting my life, if I understood her analogy correctly. The most resistance comes from my friend, "Mandora", who has told me repeatedly not to get one. I don't know what to do! Please help.
Sincerely, Anonymous
Dear anonymous person,
Uhh... Follow your heart? Just kidding. I guess it boils down to whether you can even grow a good mustache. I mean, can your mustache stand on its own without the goatee there to support it? Are you going to look like this:
or like this
?
If you can, always pick Ron Swanson.
-F.D.
-----
I wanna ask for your advice on this!
How to make a good character who is still funny in a half-comedy story?
Dear Tryina,
I don't know your type of humor, but I don't think there's much of a secret, really. You need to think about what kind of humor and jokes you like and tell them through this character. He doesn't need to be any different from others, he just needs to say and do things you would find funny in real life.
-F.D.
Tedium
By Charles
Umm... maybe you guys might like to hear an anecdote. Nothing I could offer you would be funny, not because nothing interesting happens to me, rather that the way in which I deliver humour takes all the fun out of it. I thought I might just talk for a bit about things that piss me off, before realising that this is called "The Rant", and that the lovely Lemona was writing that. I did not systematically try everything else before realising that somehow, all I needed was myself. Instead of that, I started writing this, and here I am, halfway in, and going nowhere at all. Gosh, this month's "Bubblegum Nightmare" is shaping up to be stacks of fun. W00t. I think that's how it's spelt, but if somebody more fluent in 1337 knows better, please feel free to correct me. This month is all about tedium, which I'm sure will turn out to be very interesting (ya geddit, because it won't). I think I have an ear infection. My backne has gotten progressively worse. My calves are as sexy as ever. I think that beige is too stereotypically dull. Dull as it may be, wouldn't pewter or some other shade of grey (haw haw haw) be more suited to a dull mood. I mean, beige is meh, but grey is just so... devoid of colour. Just so empty. I mean, don't get me wrong, I have nothing against grey, I just think it's better suited to monotony than some colour midway between brown and cream. I've put quite a lot of thought into this. Mainly after a pretentious classmate of mine wrote an appallingly incorrect synopsis of a character in which she was described as a beige painting on a beige wall in a beige house. Naturally, mine was far more succinct, and eloquently put, but why on Earth would I want to volunteer to read my homework out?
Moxie in Sepia
By Ellie Spinelli
"What Even"
A short story by Sophie Baudelaire
Sometimes people expect too much. Like, they expect me to write an entertainging story. Or they expect me to spell "entertaining" correctly or whatever. Well I'm just here to say I'm not planning to live up to any expectations. I'm just here to tell you the facts of this matter.
The facts are the following:
1) On one particular day in the winter of 2013, a creature resembling a Teletubbie entered the doors of 667 Dark Avenue.
2) Afterwards, the world within was turned upside down. But not actually, because his visit had little to no long-term effect on the community. Maybe just a bit of an initial confusion as to why there was a Teletubbie there in the first place.
It was a cloudy day, so cloudy that the sun (which for no apparent reason resembled a giggling baby's face) was obscured completely. Over the hill came a green Teletubbie, sporting a cow-print hat. He spotted a tall apartment building, which seemed to fit the description he was given in a mysterious note he had found. He decided to go in.
Inside he saw many of the residents mingling in the lobby. He approached the nearest person he saw, a boy called Charlie.
"Hello there," the Teletubbie said. "My name's J.S. I found a note that instructed me to come to an apartment building much like this one. Do you know if there's someone living here who's called Try-EEEEE-na?"
"Oh, yes," said Charlie. "She's over there with Lucas." He pointed to a girl on the other side of the lobby, who was conversing with a teenage boy wearing a K-pop t-shirt. "My name's Charlie, by the way."
"Thanks, Charlie! I'm going to talk to Try-EEEEEEEEEEEE-na now; see you around." J.S. skipped to the lobby where Try-EEEEEEEEEEEEEEEEEEEEEEEE-na was standing and pulled a bouquet of flowers out from somewhere (do Teletubbies have pockets or something okay whatever moving on).
"Hi, you're Try-EEEEEEEEEEEEEEEEEEEEEEEEEEEEEEEEEEEEEEE-na, right?" he said, kneeling before her.
"Yes, that's me " she said. "And this is Lucas."
" ;D " said Lucas.
" ;D " Try-EEEEEEEEEEEEEEEEEEEEEEEEEEEEEEEEEEEEEEEEEEEEEEEEEEEEEEE-na agreed. "And who are you?" she asked, turning back to the green fellow who knelt in front of her.
"I'm J.S.," said J.S. "And I've been sent on behalf of the author of a mysterious note I found. I was told to bring you flowers and invite you to Fiji, where you will meet him and supposedly fall in love or something."
"But I'm like 8 years old," said Try-
EEEEEEEEEEEEEEEEEEEEEEEEEEEEEEEEEEEEEEEEEEEEEEE
EEEEEEEEEEEEEEEEEEEEEEEEEEEEEEEEEEEEEEEEEEEEEEE
EEEEEEEEEEEEEEEEEEEEEEEEEEEEEEEEEEEEEEEEEEEEEEE
EEEEEEEEEEEEEEEEEEEEEEEEEEEEEEEEEEEEEEEEEEEEEEE
EEEEEEEEEEEEEEEEEEEEEEE-na.
"Yeah, there was already controversy about a 15-year-old getting married!" Linda added as she walked by.
"Whatever," said J.S. "I have to get back to my husband soon, so we'd best get on with it."
"Who's your husband? ;D " asked Lucas.
"His name is Johnnyboy."
All of the 667ers within earshot gasped simultaneously. Then comments such as "I hate that guy", "He smells like salmon", "Women's rights" etc. could be heard from the crowd.
"Wait, but I thought Johnnyboy had married The Erroneous Editor," F.D. said.
"Whatever happened to that guy anyway?" Bee wondered.
The crowd made more crowd noises, and the general consensus was that TEE had dropped off the face of the earth.
"He ran away to join the circus," explained J.S. "Anyway," he continued, "Try-EEEEEEEEEEEEEEEEEEEEEEEEEEEEEEEEEEEEEEEEEEEEEEEEEEEEEEEEEE
EEEEEEEEEEEEEEEEEEEEEEEEEEEEEEEEEEEEEEEEEEEEEEEEEEEEEEEEEEEEEE
EEEEEEEEEEEEEEEEEEEEEEEEEEEEEEEEEEEEEEEEEEEEEEEEEEEEEEEEEEEEEE
EEEEEEEEEEEEEEEEEEEEEEEEEEEEEEEEEEEEEEEEEEEEEEEEEEEEEEEEEEEEEE
EEEEEEEEEEEEEEEEEEEEEEEEEEEEEEEEEEEEEEEEEEEEEEEEEEEEEEEEEEEEEE
EEEEEEEEEEEEEEEEEEEEEEEEEEEEEEEEEEEEEEEEEEEEEEEEEEEEEEEEEEEEEE
EEEEEEEEEEEEEEEEEEEEEEEEEEEEEEEEEEEEEEEEEEEEEEEEEEEEEEEEEEEEEE
EEEEEEEEEEEEEEEEEEEEEEEEEEEEEEEEEEEEEEEEEEEEEEEEEEEEEEEEEEEEEE
EEEEEEEEEEEEEEEEEEEEEEEEEEEEEEEEEEEEEEEEEEEEEEEEEEEEEEEEEEEEEE
EEEEEEEEEEEEEEEEEEEEEEEEEEEEEEEEEEEEEEEEEEEEEEE-na, will you marry whoever it is that left me this note?"
"SHE'S MARRIED TO LUCAS," someone yelled.
"NO SHE ISN'T; THEY'RE THE SAME PERSON!" someone else yelled.
"OMG EWWWW" Try-EEEEEEEEEEEEEEEEEEEEEEEEEEEEEEEEEEEEEEEEEEEEE
EEEEEEEEEEEEEEEEEEEEEEEEEEEEEEEEEEEEEEEEEEEEEEEEEEEEEEEEEEEEEE
EEEEEEEEEEEEEEEEEEEEEEEEEEEEEEEEEEEEEEEEEEEEEEEEEEEEEEEEEEEEEE
EEEEEEEEEEEEEEEEEEEEEEEEEEEEEEEEEEEEEEEEEEEEEEEEEEEEEEEEEEEEEE
EEEEEEEEEEEEEEEEEEEEEEEEEEEEEEEEEEEEEEEEEEEEEEEEEEEEEEEEEEEEEE
EEEEEEEEEEEEEEEEEEEEEEEEEEEEEEEEEEEEEEEEEEEEEEEEEEEEEEEEEEEEEE
EEEEEEEEEEEEEEEEEEEEEEEEEEEEEEEEEEEEEEEEEEEEEEEEEEEEEEEEEEEEEE
EEEEEEEEEEEEEEEEEEEEEEEEEEEEEEEEEEEEEEEEEEEEEEEEEEEEEEEEEEEEEE
EEEEEEEEEEEEEEEEEEEEEEEEEEEEEEEEEEEEEEEEEEEEEEEEEEEEEEEEEEEEEE
EEEEEEEEEEEEEEEEEEEEEEEEEEEEEEEEEEEEEEEEEEEEEEEEEEEEEEEEEEEEEE
EEEEEEEEEEEEEEEEEEEEEEEEEEEEEEEEEEEEEEEEEEEEEEEEEEEEEEEEEEEEEE
EEEEEEEEEEEEEEEEEEEEEEEEEEEE-na said. "But who wrote this note anyway?"
"Not sure," J.S. replied. "He only signed it 'ADR'. I don't know what that means, though."
Another chorus of gasps came from the crowd.
"Why's that bad? Won't you marry him?" J.S. asked.
"No, thanks. I'm actually in love with my cat, Fluffernator," she explained.
"OH YOU" said Bryan.
"Okay, well now these flowers are useless." The Teletubbie set them down on a nearby table.
"I'LL TAKE THEM!" said Willis. He then gave them to Pandora as a symbol of their Team TeamWolf spirit.
"I best be on my way," J.S. said. "It was nice to meet you all, even though I failed at my mysterious and frivolous mission."
"That's okay; we still like you," said Anka. "Come back anytime."
And with that, he took his leave, strutting over the hill, anticipating his reunion with his husband The Anonymous Narrator.
And here, as an author, I've served my purpose. I've spilled all the facts. So now you all know the story of the day a Teletubbie visited 667 Dark Avenue. And that Sophie should never again write stories such as these at 2 AM.
Advertisements-
Hey kids, why don't you read our rivalling newspaper "The Daily Punctilio" by Mister M and friends? It's going to be splendid! Who knows when it's coming out, but when it does, don't judge it for its sexuality. No but seriously, read it
~~~
Hey kids, our friendly advice columnist Pen is in need of some good old agony aunt style questions. Please PM him with these any chance you can, to the point that his inbox becomes clogged with spammy PMs (not). No but seriously, PM him a question
~~~
Hey kids, are you particularly outraged by anything in this paper? Write in a "How Dare You" Letter, and we just might feature it in our next edition. If you weren't outraged, then there's something wrong with you. No but seriously, write one
ASSORTED ARTICLES
The War
By Sixteen
667 Dark Avenue is no stranger to drama. The forum has seen its share of power struggles, clashes of interest, and general bi†chiness. The latest uprising occurred earlier this month when Willis, moderator of Our Wicked World, posted a thread declaring war on Menacing Miscellaneous and its moderator, BSam.
In his post, Willis exclaimed that the members of 667 Dark Avenue were being overruled by a tyrant, "suppressing the free speech and fun to accommodate his own whims". He went on to invite all members affected by this suppression to Our Wicked World, which was being offered as a sort of safe haven where anyone could post what they wanted within the boundaries of the rules. When asked for his reasons behind starting this war, Willis said "I got oddly annoyed by BSam locking and moving threads just because he didn't find them funny. So I decided to declare war on him. Also I thought it would be fun." BSam, on the other hand was surprised at the announcement, stating "I was sad that this person I assumed was a friend would blow up over such a petty reason."
The war naturally leant itself to a schism between the 667ers. Those who sided with Willis were encouraged to change their profiles to represent Team TeamWolf. Although happy with the level of support for his cause, Willis wondered in retrospect if some people just thought 667 was having a wolf theme-week. BSam was also pleasantly surprised by the support for his side given that he was unable to actively recruit followers due to his laissez-faire approach to the war.
Willis stated that, along with Charlotte being largely a no-show, BSam's decision not to fight was an unfortunate outcome, saying that he "was hoping for a more active opponent". BSam's primary reasoning behind this approach was, as he said, "I wanted to see if it would work. It did."
Meanwhile, a third faction was being promoted by 667's resident funny guy, Bryan. Upon seeing the declaration of war, he had this to say: "I saw both Willis' and BSam's sides. I figured that war over a message board wouldn't really solve anything, so I tried to handle BALLSACK." BALLSACK, or Bryan's Aspirations for Loving or Liking the Social Aspects of our Coinciding Kind, was a call for peace among the chaos. Many members instantly signed up, including BSam of all people. Bryan stated, "What BSam's real intentions with joining were, I don't really know. I like to think the best of people though, so I'll imagine that he joined out of the genuine desire for peace."
Almost as soon as it began, the war was over. Willis made another announcement declaring a ceasefire. He claims that the reason for this was that most of his support had wavered at that stage and it seemed to be going nowhere. Although Bryan was happy that peace had been achieved, he was also slightly jilted: "BALLSACK was working on our theme song, but Willis just completely stole our thunder".
When asked for comments, Tryina went into great detail, saying that the war was "boring". Sophie, who was a firm believer in BALLSACK, called it "silly and pointless" although she did like the wolf theme. Charlie Snicket just shouted "WF ARF TFAM F" [sic]. Somebody who wished to be identified as Old Hermedy claimed that the war was "absolutely necessary... snapping BSam out of his grumpy malaise." Bee declared, "it's all fun and games until someone starts BALLSACK".
So who won the war? Well, one thing that everyone seems to agree on is that nobody knows. Bryan proposed that while both BSam and Willis came out on top, the real success story was that of BALLSACK. Willis claims that it was probably a draw and that he at least "got BSam to stop locking threads willy nilly and have a little fun". BSam agrees that neither party won or lost though he does propose a true winner: friendship.
"Willis and I got through the war with ours intact, perhaps even stronger than it was before."
An Expose of Tryina Denouement
By Willis
Tryina Denouement is the biggest mystery of a member that 667 has had in ages. We don't know much about her, aside from her being 667's youngest member. There seems to be something strange and sinister about some of her posts, almost as if she wasn't who she said she was. Here are some conspiracy theories about her identity.
1.Tryina = Lucas. Or more accurately, Lucas is actually Tryina. Lucas is another enigma, being even less defined than Tryina. They make similar posts, seem to be similar ages, and Lucas loves K-pop, a strange hobby for an Australian boy. They are also hopelessly in love, which is probably just a ruse to throw us off the scent.
2.Tryina= tk. They're both Asian. Tryina somehow knows who tk is (and doesn't miss her) despite tk not posting in forever. They're both kind of weird.
3.Tryina = Masterviolet456. Lemona Snicket backed idea, basically based on the previously mentioned not missing of tk. For those who don't know either of them, masterviolet456 and tk are bitter rivals.
4.Tryina=Countess Violet. Because Countess Violet had 100 accounts. Maybe she's back, with a plan at revenge/redemption.
5.Tryina = Triangle Eyes. Both their names start with Tri. That's pretty much it.
6.Tryina = BSam. BSam is famous for creating accounts, such as dellygatta and Edwin. This could be another one of his brilliant ruses. He deleted her posts to throw people off the scent.
7.Tryina = Ronaiah Tuiasosopo. Another known impersonator of women online. This is the most likely one IMO.
It was Jan 9, 2013, when 667 Dark Avenue's landlord has
brought to his tenants' attention
that their building is close to a total of 800,000 posts, and the question that immediately followed was: Who will make the landmark post?
We were 500 posts away, and people started placing bets. A slight fear of members going all Tryina and spam the boards to reach the goal arose among the people, but before anything like that could happen, two days passed (Jan 11) and there were only a handful of posts left... just a few white, Times New Roman-fonted letters, numbers, comas, question marks, and exclamation points on black and grey backgrounds... before the recently sighted target would be reached. 12:58pm EST. And so it happened. We were there.
800 kilopascal of canned pressure in one ProBoards website, dedicated to answering the wrong questions, produced by millions of words, typed by nearly 7,000 members on nearly 7,000 downtrodden keyboards over the course of a decade. Almost enough pressure to make you put on a mouthless, silver metal breathing mask of some sort. Nearly four years after reaching 700,000 posts, the post that 799,999 previous posts were leading up to was made.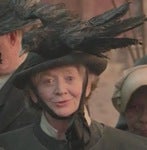 So this was it. The long awaited post that was ultimately just another post. And a snarky one at that. Even though the answer may be "Antenora," "Who will make the landmark post?" was the wrong question.
And then, for three days, business went on as usual. Until, once again, our landlord, a really funny guy, made another announcement. With Sherry Ann as his messenger,
he set a controversial goal
for the forum: "We are aiming to double the amount of posts in half the time" in order to reach a million posts "by June 22, 2015." He proceeded to name many a number, pinpointing in detail how many days it took to make a hundred thousand posts, how many posts were generated each day in the past three days, and how many posts we should continue making per month, per week, and per day, so we could reach the new goal by said date. "We must maintain consistency," he told his tenants. But some of them proclaimed they didn't see a point in achieving such goal, which made the landlord sad. He wanted to strike inspiration into the members of his community, but he was met with cynicism. What the landlord failed to consider, was that he chose the wrong thing to aspire to.
People like to put numbers onto everything in order to find some sort of accomplishment in this troubled world, and justify their fleeting existence. It is understandable, but in the end it is just a blind alley. In pursuing numerical goals, we ignore
what
exactly we are doing all this for. We're not doing this to reach any numbers. We're just trying to to find other individuals across the world with similar interests (at the least in literature), and to entertain ourselves, to share feelings, to talk about ourselves, to support one another, if only in spirit, to decode and to analyze writings, and much more. Essentially, we are doing this to have a place to belong to. To keep up a community. And this community will exist as long as there are people who want it to exist. And these people will exist as long as there is quality content. As long as there is quality content, I'm certain that our building will exceed another eight hundred thousand posts by far. But even if it won't, it won't matter, because we will know that we made quality posts which in turn made quality discussions that will forever linger in our conscious- and subconsciousness, just like the people we have met and gotten to know here. Quality above quantity -- Even if we won't grow as much in our number of posts, we'll grow much more as people.
So that was this month's edition of the 667er... I have to post this now, before Amelie calls me over to watch. Stop smiling. Stop it. No. Noooooooooooooo...