Post by Dante on Apr 13, 2013 2:45:33 GMT -5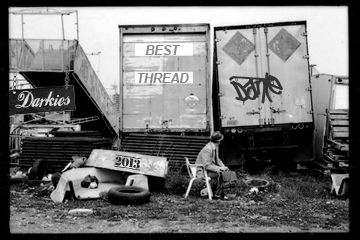 Darkies 2013 Best Thread
28/2/2013: Members of 667 Dark Avenue compile a list of
43 Wrong Questions
to send to Mr. Snicket regarding his latest work.
10/4/2013: "I am currently uploading/sending a very large file in response to this query from you and your associates."
11/4/2013: File received.
12/4/2013: File prepared.
13/4/2013: File released.
WATCH THE FILE HERE.Suspiciously Selected Screenshots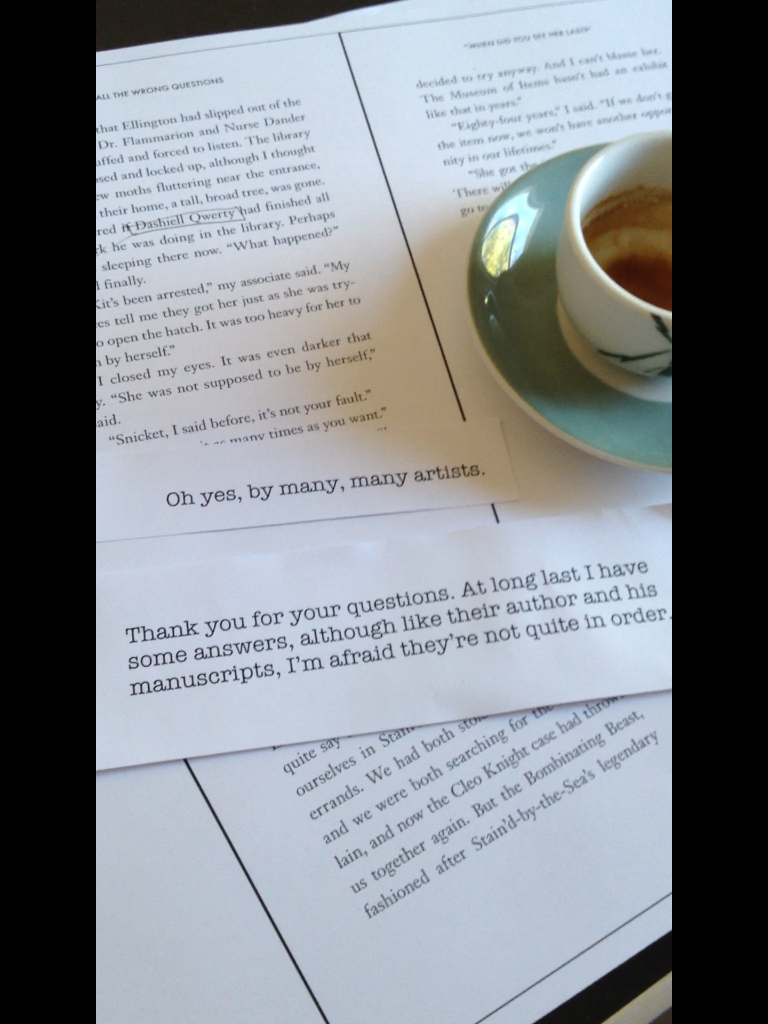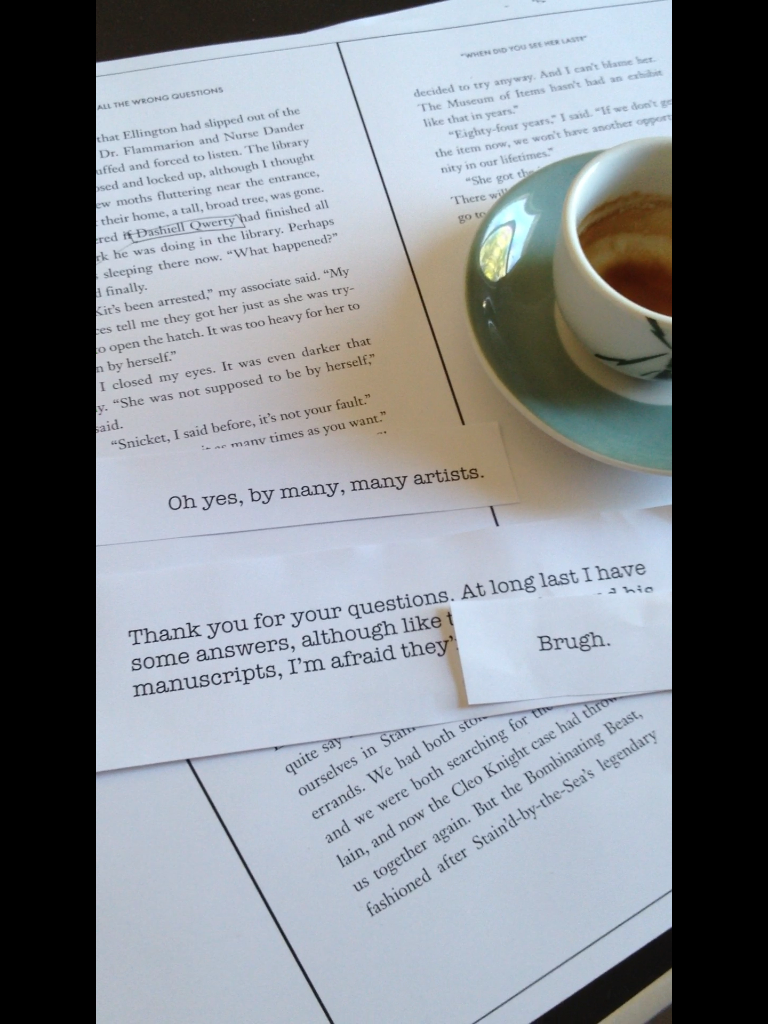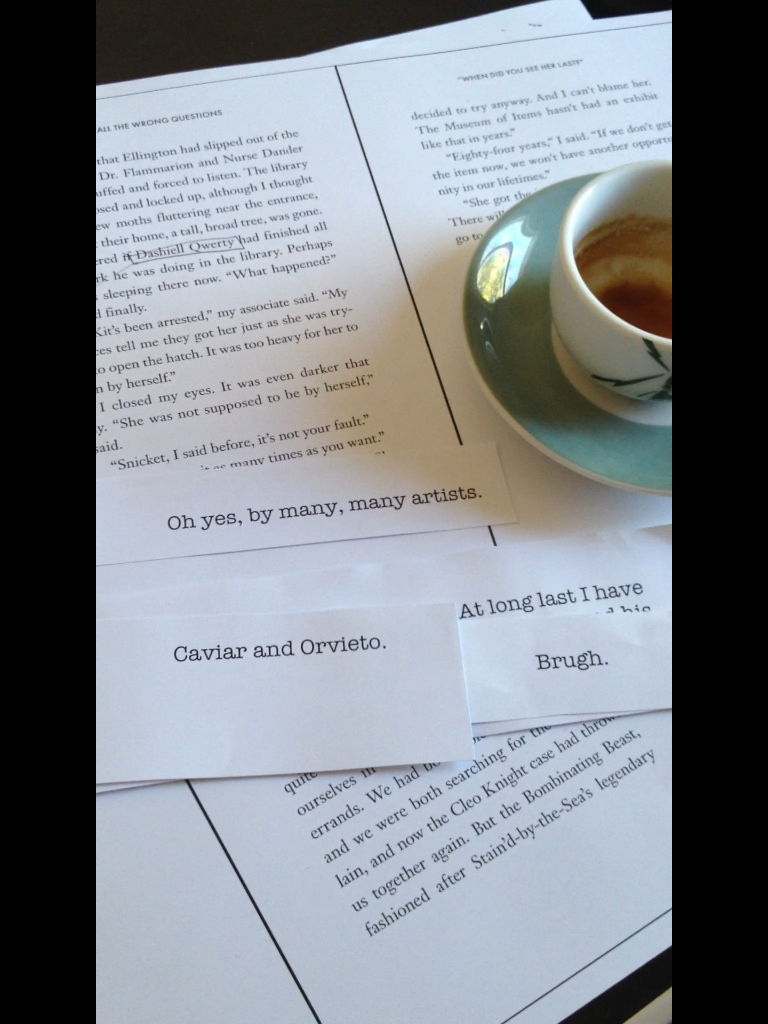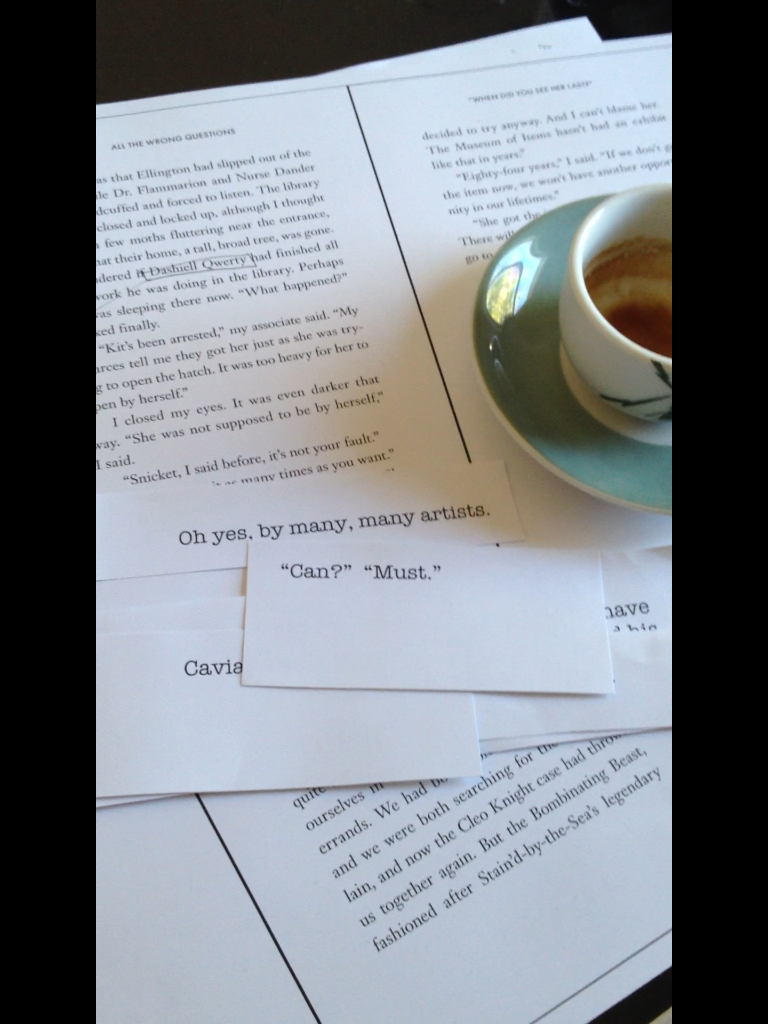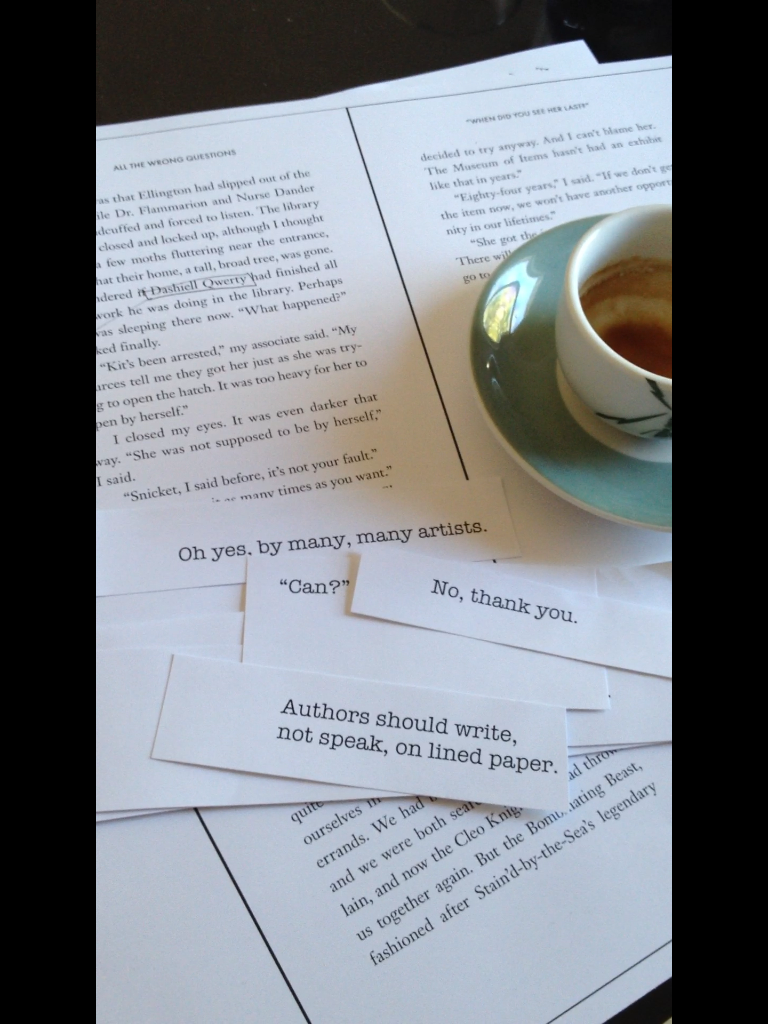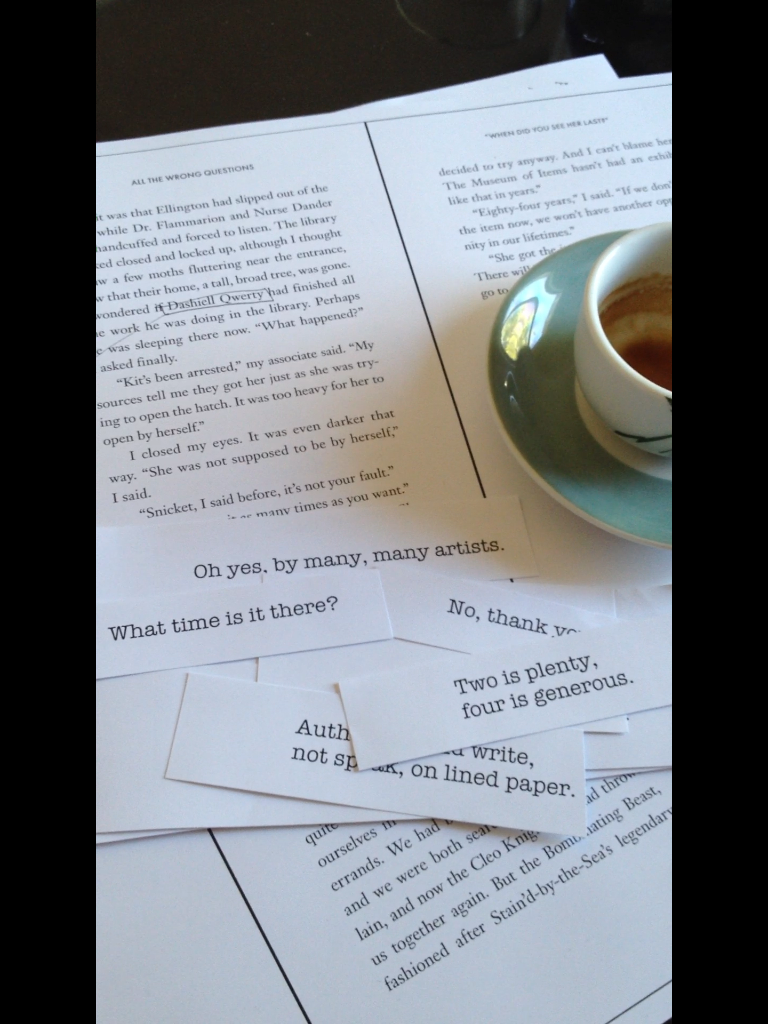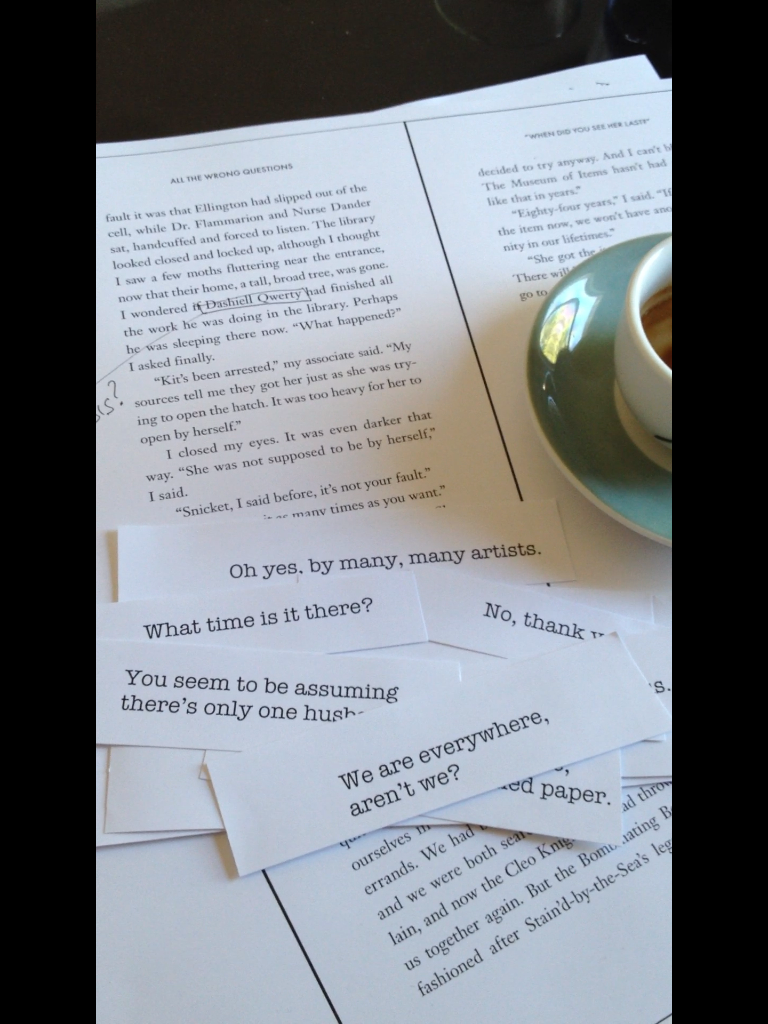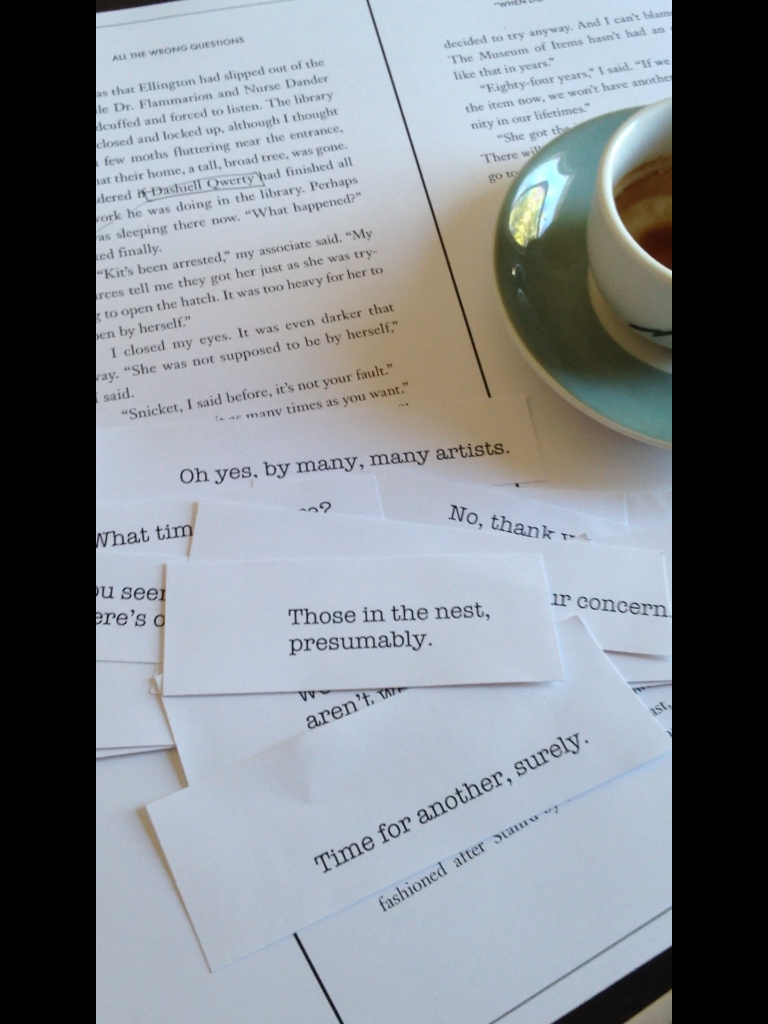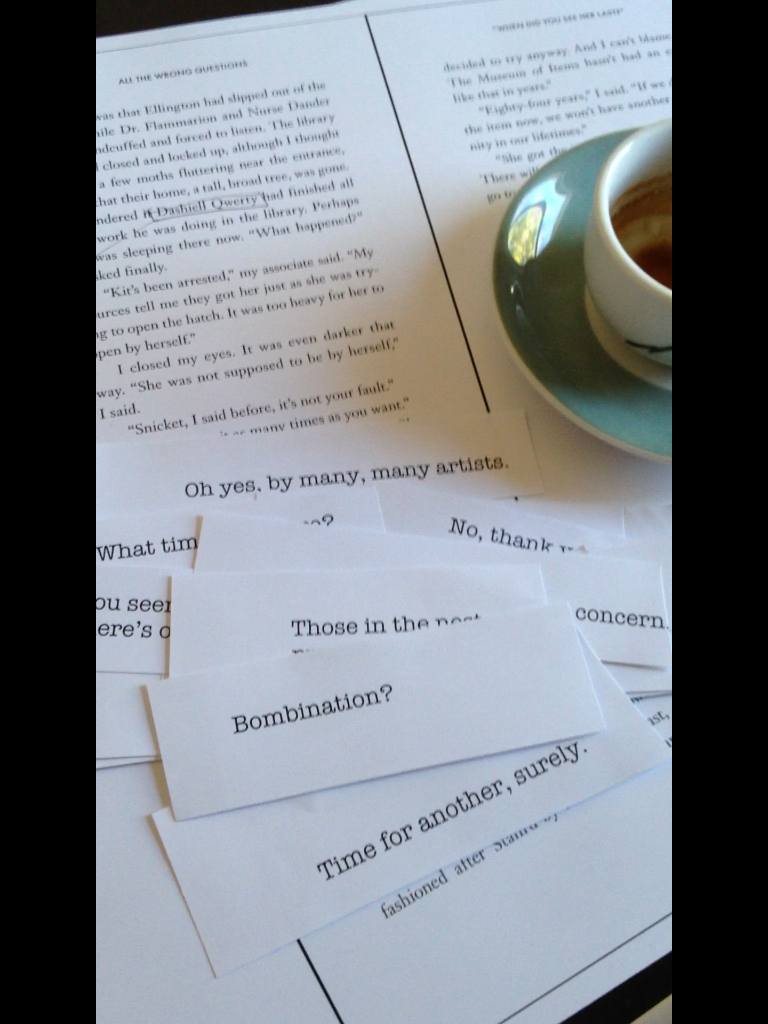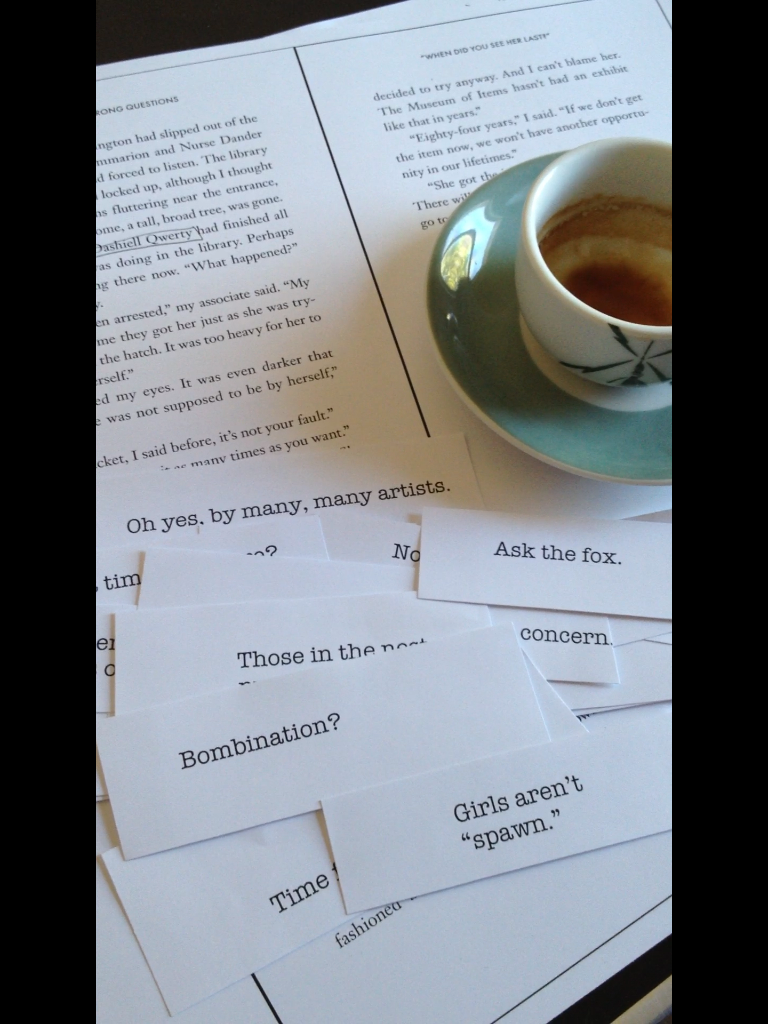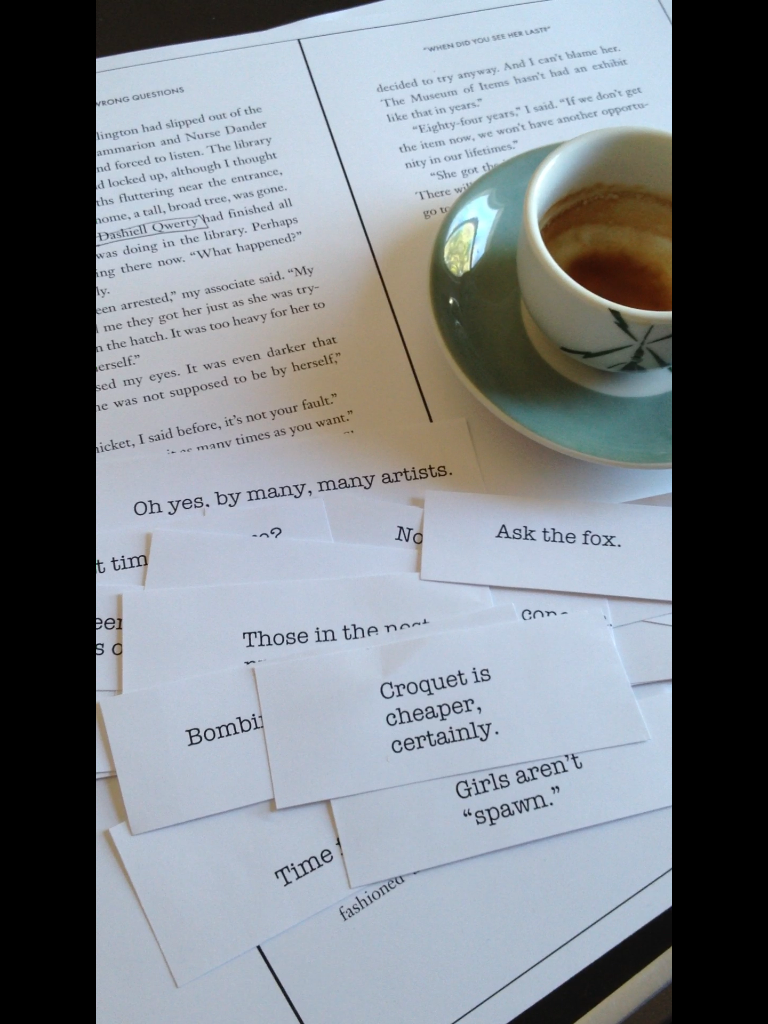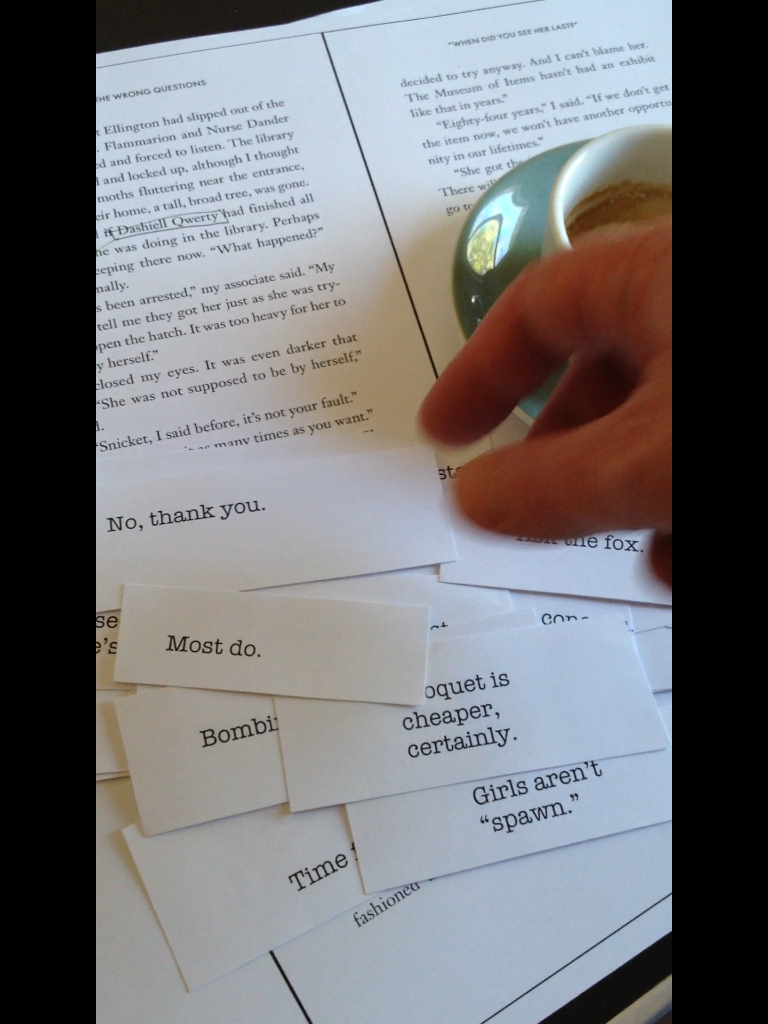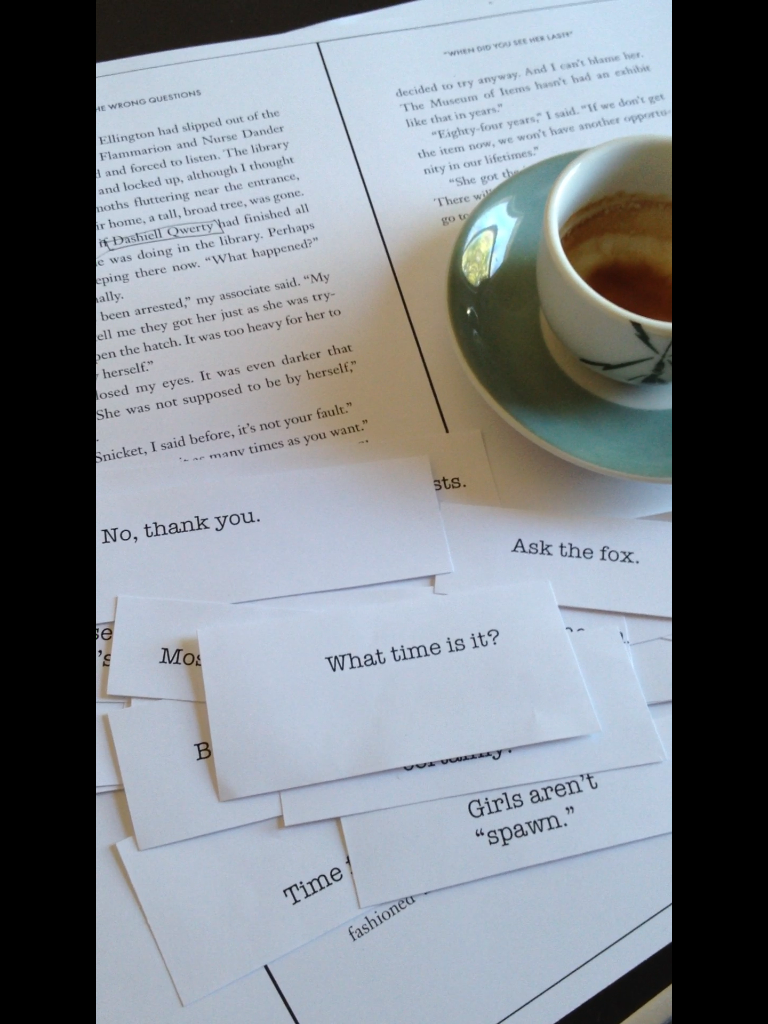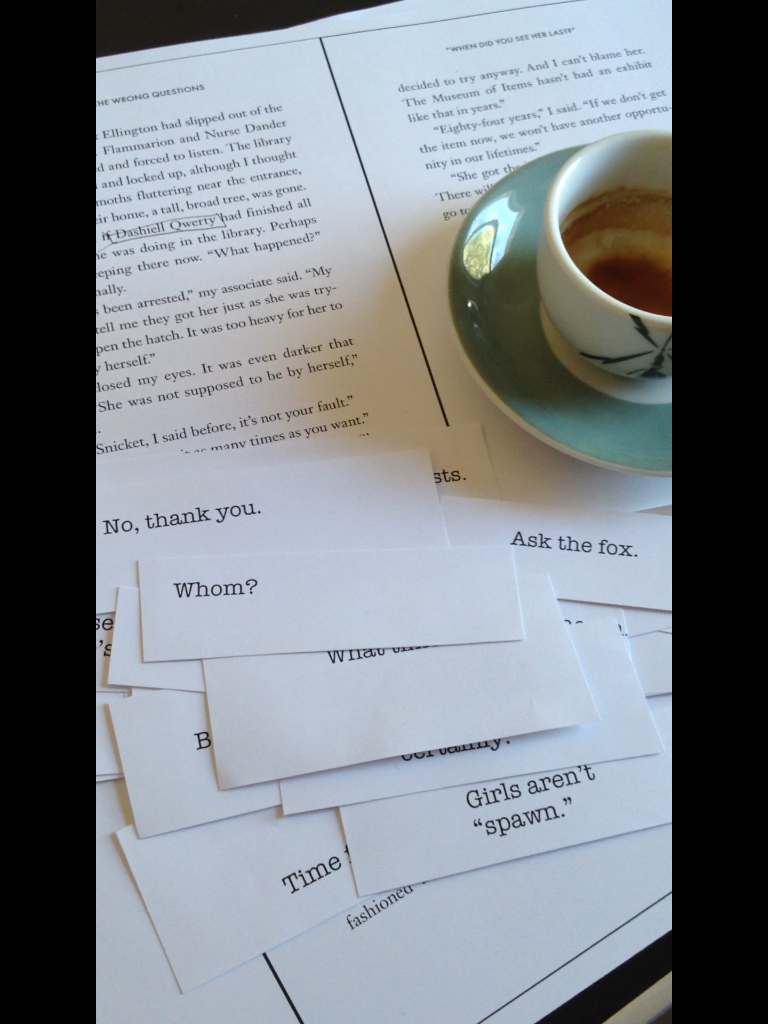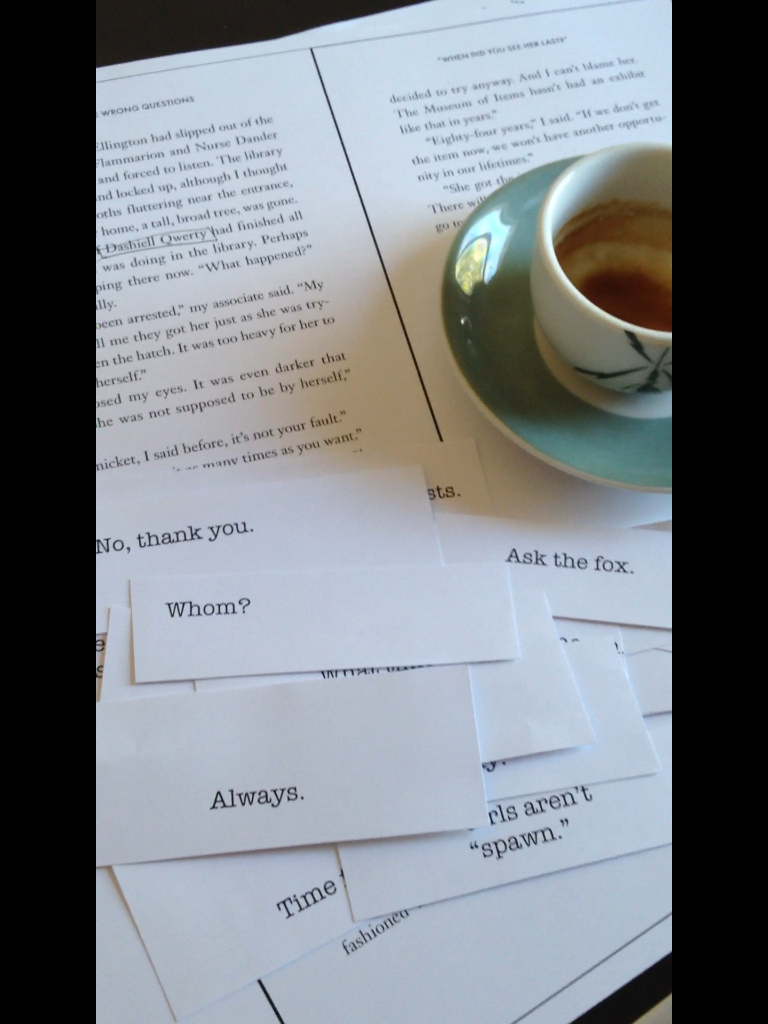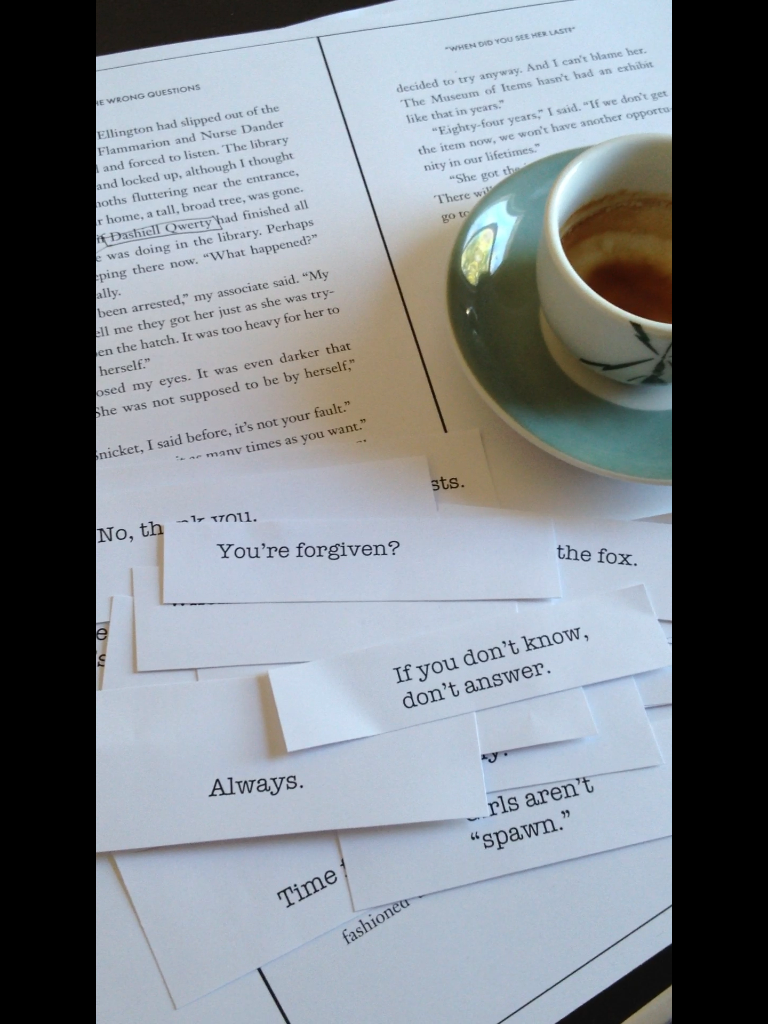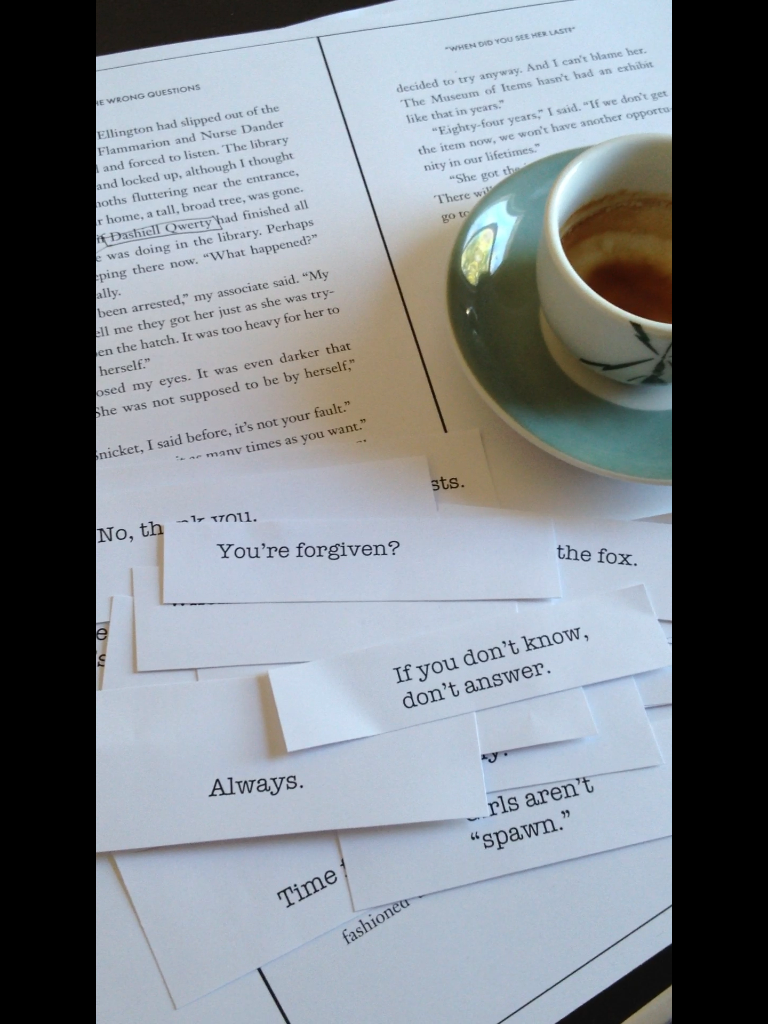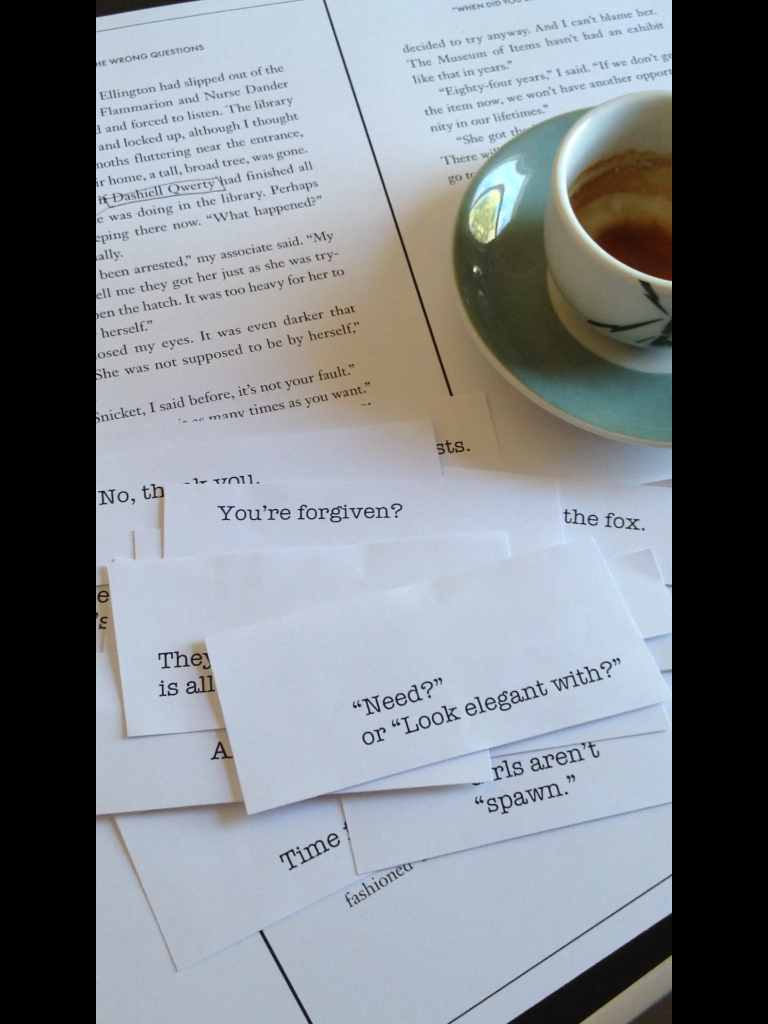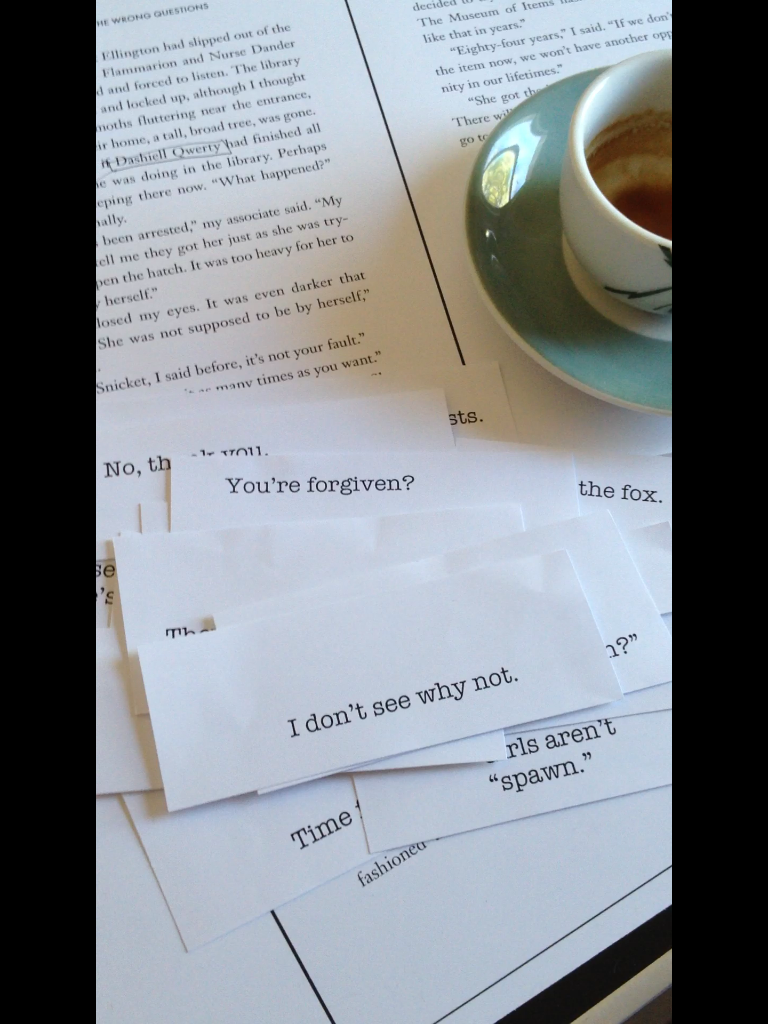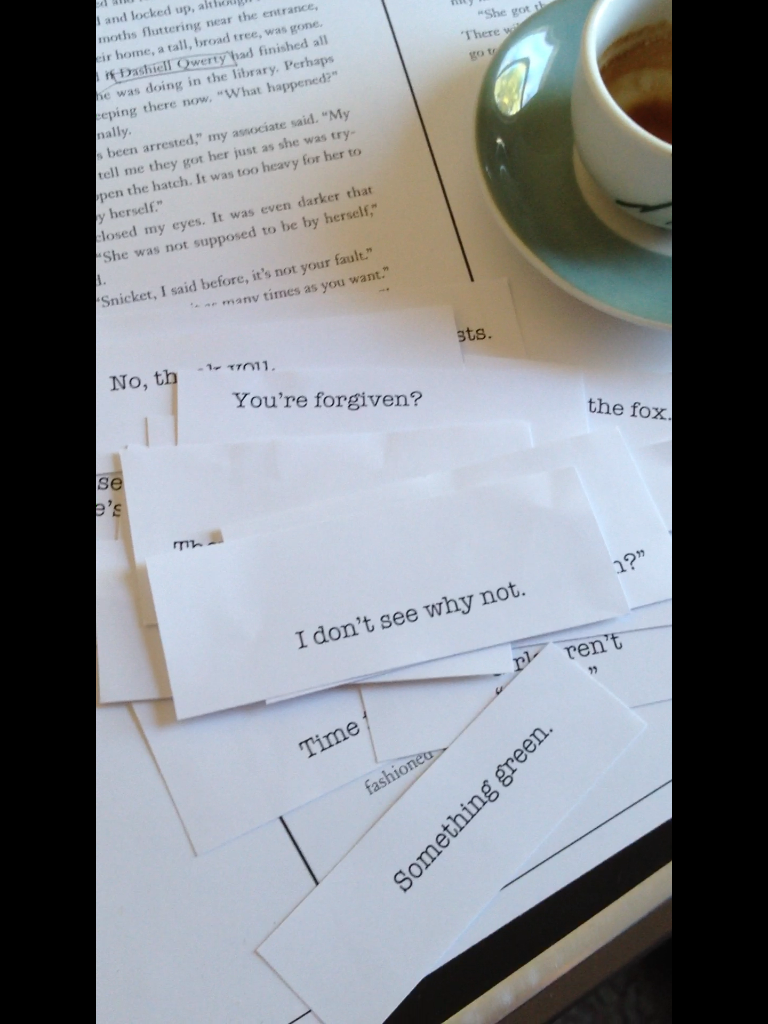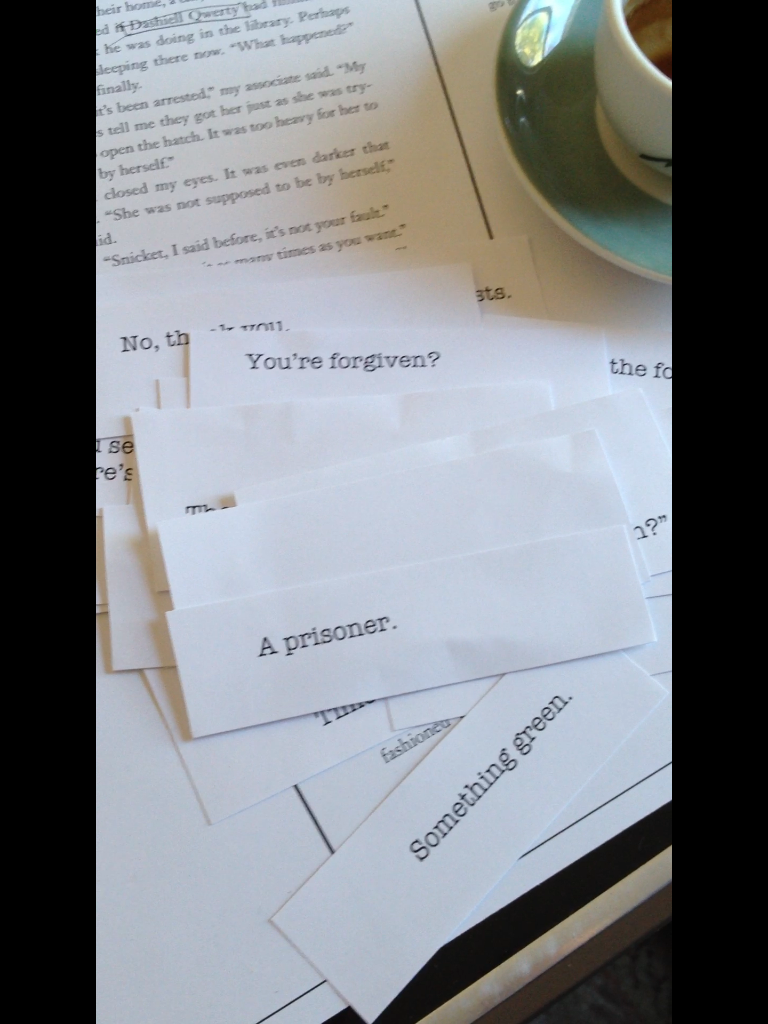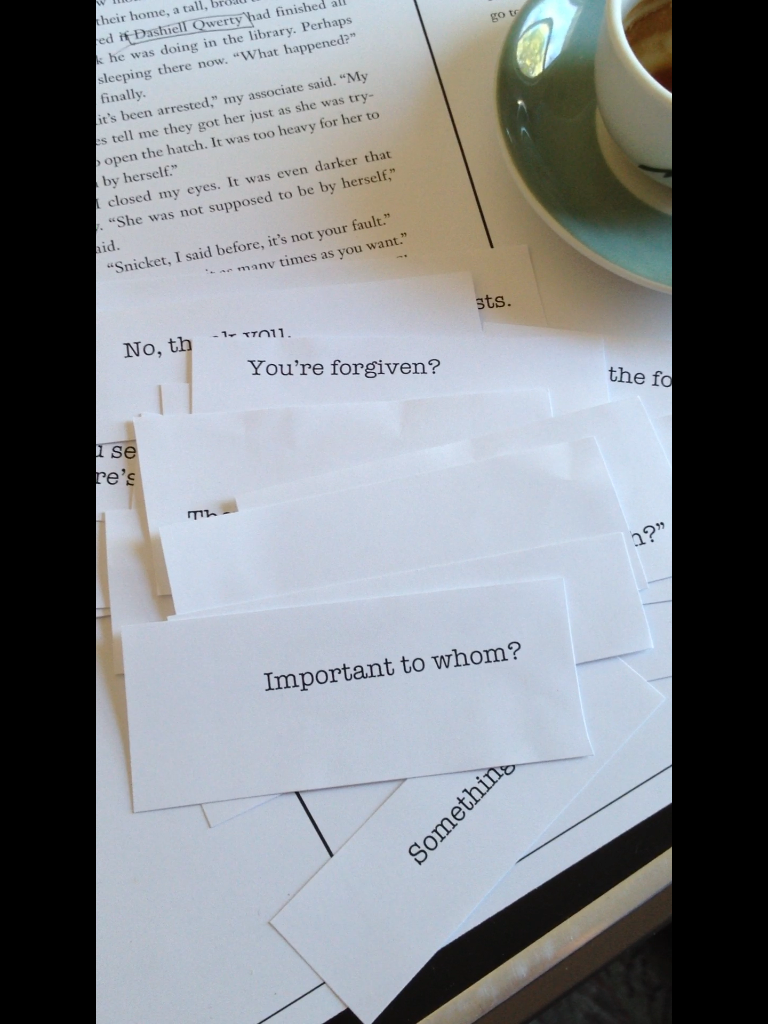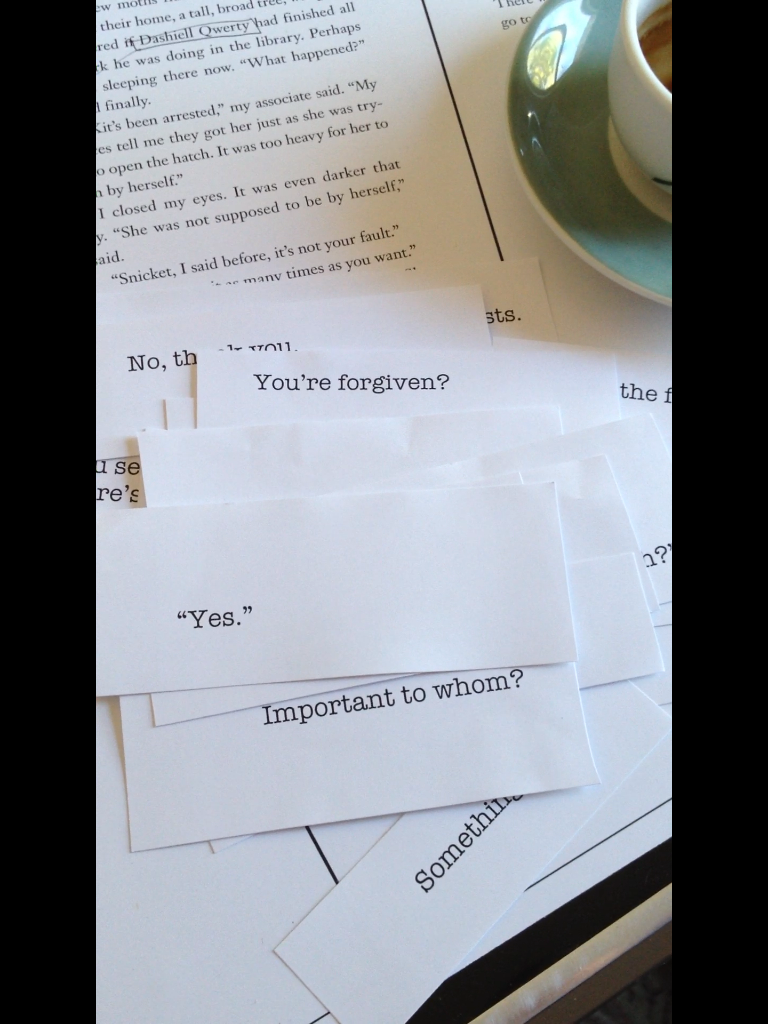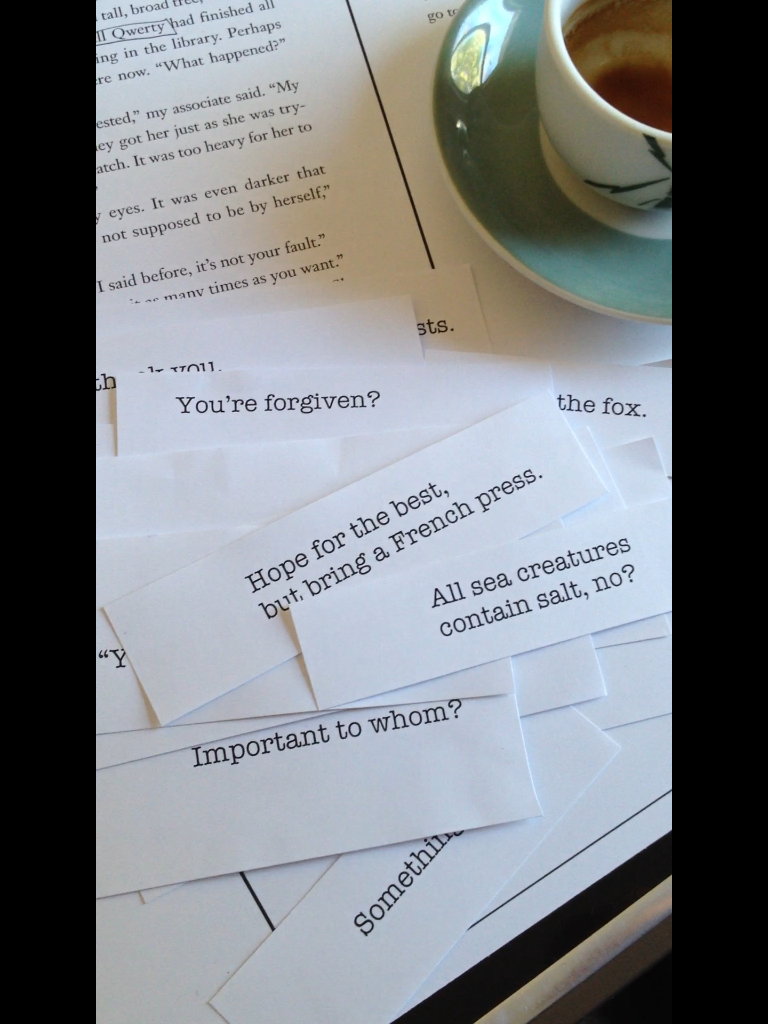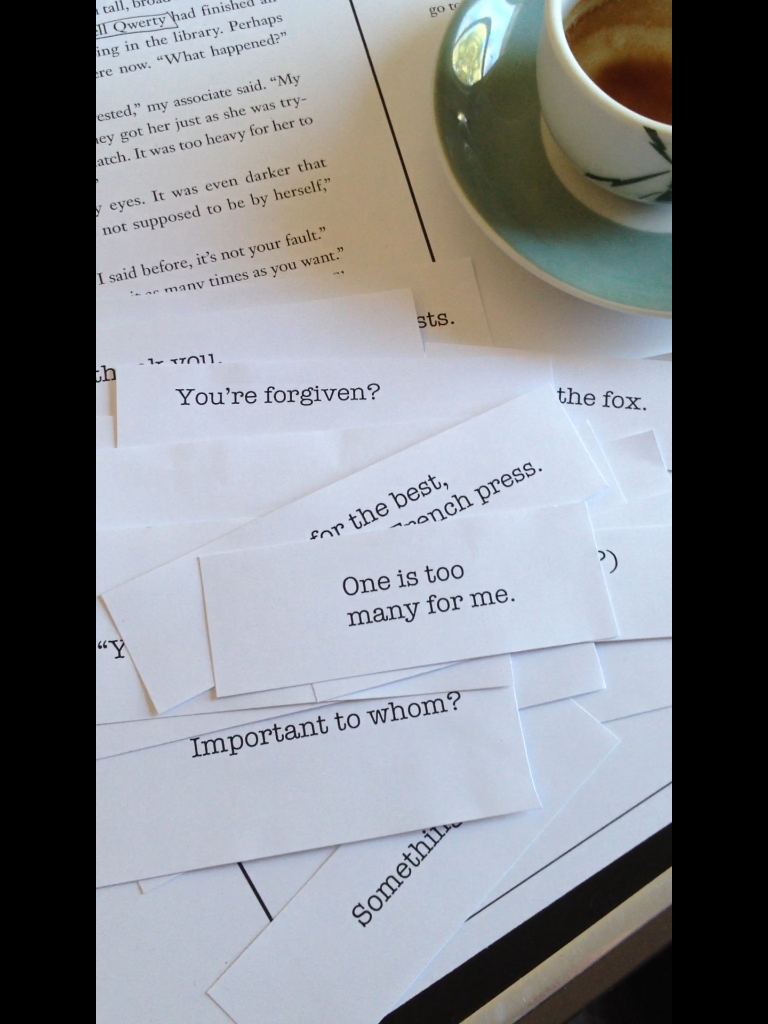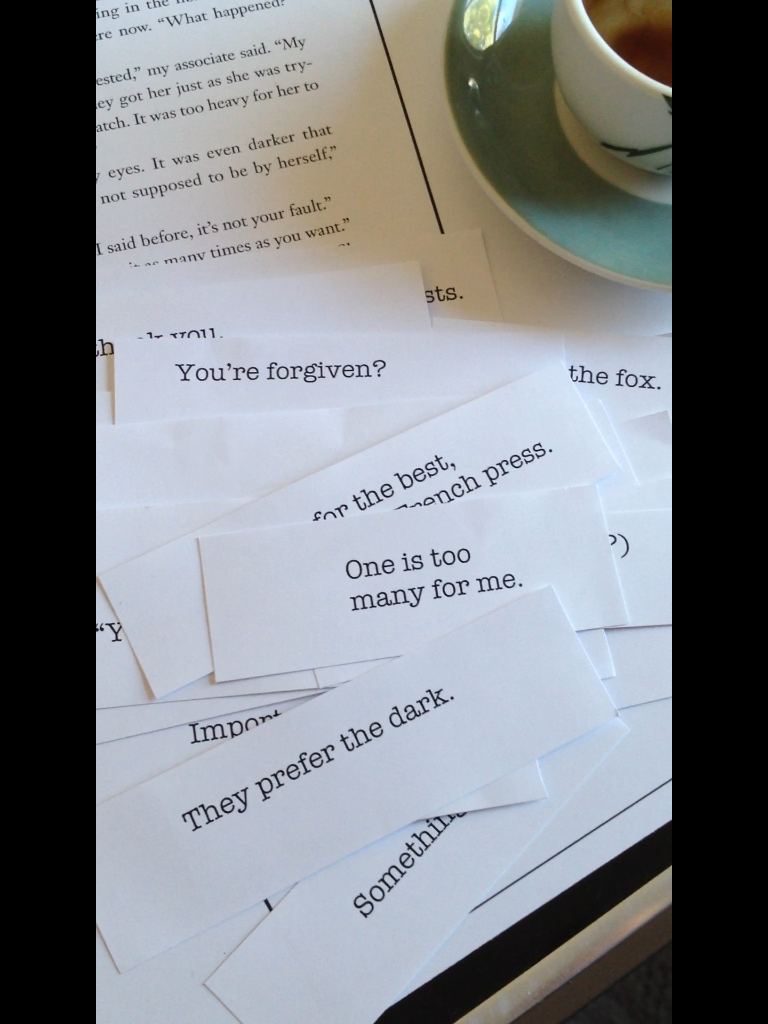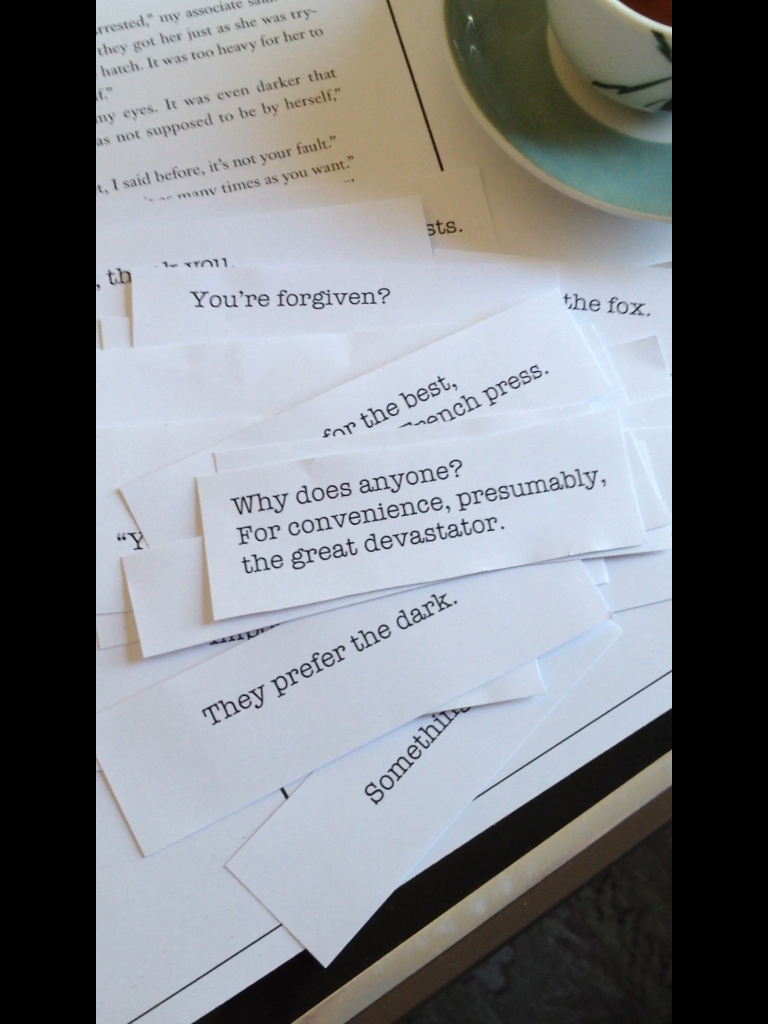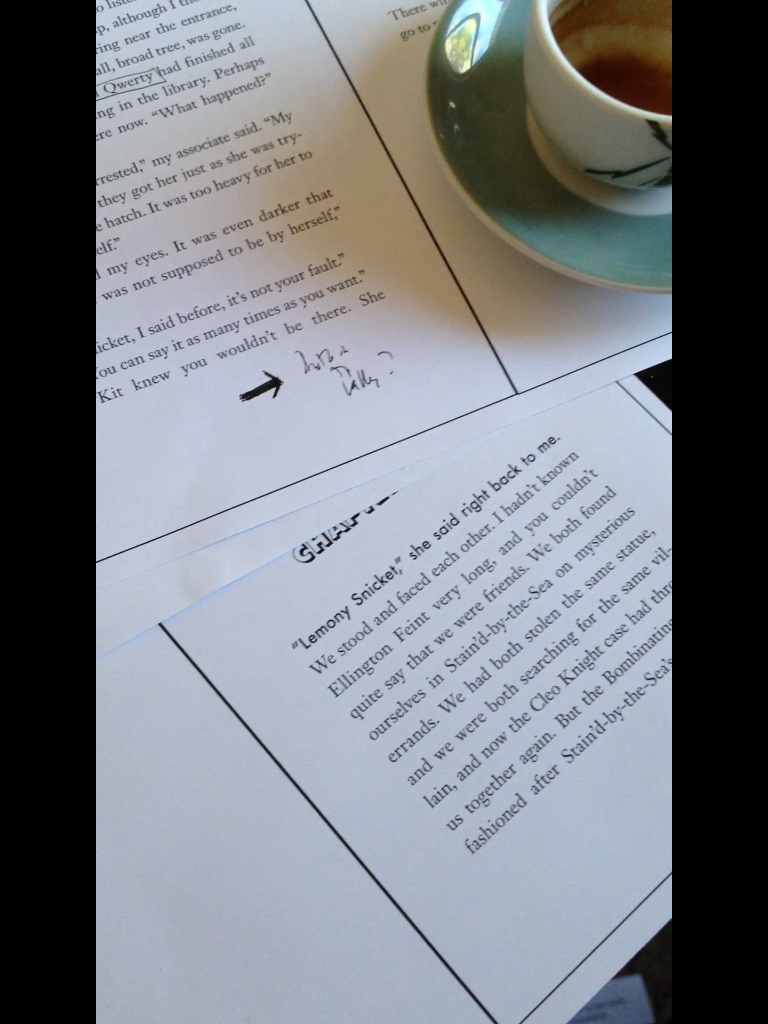 Awful Transcripts of Unfortunate Pages
Top pages

fault it was that Ellington had slipped out of the
cell, while Dr. Flammarion and Nurse Dander
sat, handcuffed and forced to listen. The library
looked closed and locked up, although I thought
I saw a few moths fluttering near the entrance,
now that their home, a tall, broad tree, was gone.
I wondered if Dashiell Qwerty had finished all the
the work he was doing in the library. Perhaps
he was sleeping there now. "What happened?"
I asked finally.

"Kit's been arrested," my associate said. "My
sources tell me they got her just as she was try-
ing to open the hatch. It was too heavy for her to
open by herself.

I closed my eyes. It was even darker that
way. "She was not supposed to be by herself,"
I said.

"Snicket, I said before, it's not your fault."
"You can say it as many times as you want."
"Kit knew you wouldn't be there. She

[Below the text is a right-pointing arrow and a handwritten note, mostly illegible, but the end looks like "valley?" Also, "Dashiell Qwerty" is outlined and linked to another handwritten note in the margin which is only partly visible, apparently ending in "is?"]

decided to try anyway. And I can't blame her.
The Museum of Items hasn't had an exhibit
like that in years."

"Eighty-four years," I said. "If we don't get
the item now, we won't have another opportu-
nity in our lifetimes."

"She got the
There will
go to

Bottom page

CHAPTER

"Lemony Snicket," she said right back to me
We stood and faced each other. I hadn't known
Ellington Feint very long, and you couldn't
quite say that we were friends. We both found
ourselves in Stain'd-by-the-Sea on mysterious
errands. We had both stolen the same statue,
and we were both searching for the same vil-
lain, and now the Cleo Knight case had thrown
us together again. But the Bombinating Beast,
fashioned after Stain'd-by-the-Sea's legendary

Introductory text and answers

Thanks for your questions. At long last I have some answers, although like their author and his manuscripts, I'm afraid they're not quite in order.

1. Oh yes, by many, many artists.

2. Brugh.

3. Caviar and Orvieto.

4. "Can?" "Must."

5. Authors should write, not speak, on lined paper.

6. No, thank you.

7. What time is it there?

8. Two is plenty, four is generous.

9. You seem to be assuming there's only one husband.

10. We are everywhere, aren't we?

11. No, but thanks for your concern.

12. Time for another, surely.

13. Those in the nest, presumably.

14. Bombination?

15. Ask the fox.

16. Girls aren't "spawn."

17. Croquet is cheaper, certainly.

18. No, thank you.

19. Most do.

20. What time is it?

21. Whom?

22. Always.

23. If you don't know, don't answer.

24. You're forgiven?

25. They're taken, is all that matters.

26. "Need?" or "Look elegant with?"

27. I don't see why not.

28. Something green.

29. A prisoner.

30. Important to whom?

31. If you promise to avoid wax.

32. "Yes."

33. Hope for the best, but bring a French press.

34. All sea creatures contain salt, no?

35. 9 + 4 = 13 (?)

36. One is too many for me.

37. They prefer the dark.

38. I think you mean "tremble."

39. Are those my only choices?

40. Why does anyone? For convenience, presumably, the great devastator.

41. Why shouldn't you?

42. No.

43. Fallen.

Original Question List

1. May we ask you a few questions? [Anka]
2. Have you ever tried writing happy stories? [Charlie Snicket]
3. Did your plan backfire? [Tryina]
4. Has Jerome Squalor ever been illustrated? [Emma Squalor]
5. Did you ever learn Esmé Squalor's maiden name? [Emma Squalor]
6. Is there an Indonesian branch of V.F.D? [Tryina]
7. Is the librarian's weeping due to a dust allergy? [Sherry Ann]
8. Why does S. Theodora Markson support a destructive and unsustainable drilling industry? [Antenora]
9. Does the S stand for something important? [Anka]
10. How many arms does an octopus actually need? [Terry Craig]
11. Are Sir and Charles gay as maypoles? [LSWannaBe]
12. As someone who has now spent a few years on the other side of forty, what is over that hill and is there a Starbucks? [Pandora]
13. Was it coffee, or black ink, that made the jacket's stain? [Dante]
14. What did you drink last night? [MisterM]
15. What is the name of Ellington's Father? [Lucas]
16. Is it true that Ellington Feint is the spawn of the Bombinating Beast? [Antenora]
17. Which came first, the chicken or the egg? [Teleram]
18. How many trained bats does it take to change a lightbulb? [F.D.]
19. How many grains of sugar make a heap? [Hermes]
20. If the sugar bowl does not contain sugar, does the Bombinating Beast not contain pepper, or salt? [Dante]
21. If variety is the spice of life, what goes well with Fettucine Alfredo? [Sixteen]
22. If a stitch in time saves nine, how many stitches will it take to save the best for last? [Sixteen]
23. Can a chimaera bombinating in a vacuum eat second intentions? [Hermes]
24. Should I have a mustache? [Willis]
25. I've been told I'm extremely passive-aggressive, what would you advise me? If you don't find my question interesting enough, it's fine really. Just do whatever you like. Like you always do. [thedoctororwell]
26. In many ways Flannery Culp is my hero and an inspiration; should I consider seeking professional help or should I just invest in a croquet set? [Pandora]
27. While I know you prefer the aesthetic and ideological embraces you've already received from your readers, and distrust physical embraces from those you don't know very well, I trust enough time has passed since my previous offer that I am no longer a stranger, and furthermore, with this new information coming to light about the ordeals of your youth, I feel compelled to ask again, would you like a hug? [BSam]
28. Why shouldn't you answer a rhetorical question? [Terry Craig]
29. If you were a tree, what kind of tree would you be? [Pandora]
30. If a tree falls in the forest, does anybody care ? [thedoctororwell]
31. If a Snicket falls in a forest and only Ellington Feint is around, does he bombinate? [Q.R.V.]
32. If an author speaks his mind in a forest, and no editors are around to hear him, is he still out of line? [Lemona]
33. Are you sure it is wise to answer this question? [Lemona]
34. If there's nothing out there, then what was that noise? [Charlie Snicket]
35. If there's nothing out there, who is that ringing my doorbell? [Sherry Ann]
36. If there's nothing out there, then who could that be at this hour? [Q.R.V.]
37. When will it all end? [Charlie Snicket]
38. How long do we have left? [Bee]
39. Huh? [Kensicle]
40. I'm sorry? [Kensicle]
41. What? [Bee]
42. Would you like a hug now? [Bryan]
43. Would you have preferred 43 cufflinks? [Q.R.V.]

File produced by Mr. Snicket; sent by his associate; screenshots, transcription, and hosting by Antenora.
Discuss.