Post by Joe Villazoa on Mar 9, 2019 11:58:32 GMT -5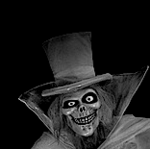 Whoops sorry, I guess tone doesn't transmit to well through typing.
I dont have as much time today so I will keep my analysis short and to only two chapters. Here is my analysis of chapters 9 and 10.
Chapter 9
Very nice snake based illustartion again by Helquist, the snake noose is quite fitting.
"If only we'd found evidence and proof earlier(...) Then maybe we could have saved Uncle Monty's life" Doubtful since Monty already suspected Stephano was there for nefarious purposes, and since the children really only had one chance to explain to Monty who Olaf was and were too shocked by his suspicions to actually do it. The reason Monty was killed by Stephano was not because of a lack of proof that he was Olaf, rather they just never had the chance to actually tell Monty that it was Olaf.
"But all that research could take days," days really!? Im pretty sure Violet only wants you to find books with direct mention and information on the Mamba du Mal not just every reptile book in the Reptile Room. You'd think that Klaus being such an avid reader could deal with that in a day if he put his mind to it but maybe I just have the wrong idea of how large the Reptile Room is and how many books it has, then again im just being nitpicky.
Why is the HHM fighting Olaf on the carpooling conundrum, he could just agree with him and tell Poe that the kids can go in his car with Stephano. Also does Olaf's troupe really have an ambulance at their disposal? It is supposedly stolen and yet they had quick access to it once Stephano found that he had to call one of the members of his troupe to pretend to be a doctor.
Stephano's room is quite messy and makes it seem as if he spent considerable time in there, though I was under the impression that he spent most of the time following the Baudelaires to stop them talking to Monty and sitting on the chair outside to make sure they dont go and tell Monty at night.
Really Klaus a Trojan horse is your idea of a distraction at a time like this? For a very intelligent 12 year old he often has the stupidest ideas from his research, then again I suppose a wooden horse would be pretty distracting.
Chapter 10


I often find myself contradicting the traditional morals of fairy tales just like the boy who cried wolf and im glad Lemony agrees with me on that count, also I cant be the only person who thinks that little red riding hood had the most irresponsible parents in the history of fairy tales, I mean to send your young daughter to walk through the forest alone is insanity.
Does Stephano know about the IDV because he actually did research on it when he became Monty's assistant or is he familiar with it because of its involvement if any in VFD?
I love Poe's little freakout at the IDV supposedly attacking Sunny, Mr Poe has his moments aside from his bumbling incompetence at managing the Baudelaire guardians.
And then Stephano ruins his whole scheme. This is why im conflicted as to his acting talents, I mean to constantly overstate one point in his identity (that he doesnt know about snakes) then go and talk at length about snakes is idiotic, I guess pride does go before a fall.
Aha might be one of Sunny's most comprehensible early phrase since its a very commonly used expression and doesn't actually require much explanation.