Post by Dante on Aug 13, 2009 14:44:25 GMT -5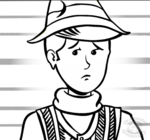 Didn't you say it had been a while since you'd read TPP, or something? He's a pretty important character in this book, although I suppose otherwise he would be kinda forgettable - just like Charles, or Hector if he hadn't gone flying off with the Quagmires.
I got those, (Julio Sham is new though.) I just thought I might be missing something because of all the different references.
To be sure, it is hard to tell if all the J.S.s mentioned in TGG and TPP are satisfied by all the characters we know about. There may be others yet unknown; I think this is a happy void for fanfiction to fill. I know I'd handle it that way. There are surely plenty of literary allusions one could make, for example.
That would be something to look at.
Quite so. Helquist does great character art, and he's brilliant at crowd scenes; TPP's cover is frankly gorgeous, and the man in the top hat and the woman in the fur-lined coat are probably some of his best works. There's also the fact that his art style has evolved somewhat since the time of TAA. Frankly, I'd like to see him revisit any of the characters... or indeed do some of the characters he didn't do in the first place. Such a shame, then, that the paperbacks appear to have dropped; no more new illustrations for us, barring a miracle.
That... would be a remarkably sound explanation, yes. If they want to provide a good service, they need to constantly have a large amount of lumber on-hand, and since delivery is a separate procedure from processing, then they can afford, in man-power terms, to have production on constantly.
IANTO

I was rather sad too, but then the insane Janto fangirls tweeting hate mail at unrelated writers and sending packets of coffee to BBC Wales have actually made me turn my nose up rather (which I suppose is ironic). Why didn't aSoUE get fans this fanatical? Too few gorgeous bi boys, I guess. OHWAIT--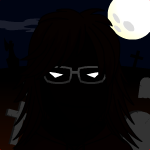 CURSE YOU LEMONY SNICKET FOR STUFFING CHARLES IN THE FRIDGE, JUST YOU WAIT 'TIL I SEND YOU SOME LUMBER TO COMPLAIN!!1!!!1