Post by Germes on Mar 30, 2009 10:21:49 GMT -5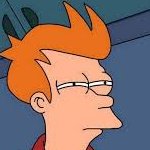 How true!
OK, some more comments:
Why does one of the panels of
What Happened to Beatrice
feature a typewriter?
I don't think we are told in
this
book that there are only two classes in the school, and given the large number of students - hundreds, according to chapter 3 - one would expect there to be more. However, TUA makes it clear that with Mr Remora, and his replacement Ms K., gone, and Mrs Bass taking time off to plan her bank robbery, there are no teachers left. I think this fits in with something I feel about TUA in general; there is a curious narrowing in it - it rather suggests that VFD is the explanation of
everything
, and that the world consists entirely of people we have already met. More on this later, no doubt.
It's interesting that although there is an 'advanced' computer in Nero's office, Sunny still uses a typewriter; presumably the computer doesn't have a word processing program. (Indeed, it's not clear it has a keyboard; we're told only about the screen and some red buttons.)
I've already mentioned the romantic aspects of the story, but I wanted to say a bit more. I think it's actually a good thing here that Handler raises the possibility of romantic developments but doesn't take them very far. I know some people were worried when they first read this that the Baudelaires, still in their early teens (Klaus not even in his teens, come to think of it) were being given partners for life, in a very unrealistic way; but of course that doesn't happen. They later form other, more serious attachments, but even these aren't going to last for life, because of the Great Unknown. Perhaps that was a good thing in the end; it may have saved them from what blighted the lives of Lemony, and perhaps Olaf as well.
We are told that the Baudelaires never went back to Rutabaga River. How does Lemony know? And does his language rather suggest that they are dead?
Prufrock Prep is now closed, and has been closed for many years. Clearly when Handler wrote this, he imagined Lemony working on his chronicle some years after the actual events.
Edit, April 2nd.
Gosh, the world is quiet here, isn't it?
Continuing:
Thought that has just occurred to me:
why
is Genghis not interested in the Quagmires when he first meets them? Surely kidnapping them would be to his advantage as well, as they are heirs to a fortune. Yet he makes no effort to get them until they accidentally fall into his hands at the end. (This is even more puzzling if he burnt their house down, of course.)
I'm a bit puzzled why Hammurabi is described as a great researcher. I had always heard of him as a legislator.
Duncan says he found a report of (apparently) Count Olaf in 'a newspaper from your hometown'. This would seem to imply the Quagmires don't come from the same town. I'm not sure everything we hear later really fits in with this. TSS suggests they lived in or around Tedia, somewhere near Uncle Monty's house, but the sense I get is that that is near enough to the city to be served by the same newspapers.
Ah, the masked ball. Well, there's lots to say about this, but one thing that struck me was that we get a rather different impression of what happened here from the one we get later on; Lemony was being pursued by the palace guards, who, one might well think, work for the Duchess; so perhaps Lemony was there uninvited, and the Duchess was not a friend of his. This is clearly not so in the light of what we're told later.
And so we come to VFD. It's worth remembering how little we knew about VFD when we first heard of it; not even that it was an organisation. Starting from this totally cryptic reference, we have learned quite a lot by the time we reach TSS, in which we are finally told what it stands for. On the other hand, although we do in the end learn what VFD is, and, in a way, what significance it has for the Baudelaires, we never learn exactly what Duncan and Isadora discovered. Was it that Olaf had betrayed VFD, a noble group of volunteers? Or was it that he was a member of VFD, a villainous group of arsonists? It may well be that the name was at one time associated more with the bad side.
Olaf disguises the Quagmires as puppies in order to get them onto an airplane - this implies the city is quite a long way off (though of course, we don't know at this point, and Handler may not have known, that they were going to the city).