Post by gliquey on Nov 19, 2016 8:12:19 GMT -5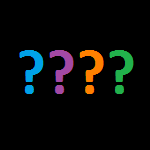 That's funny. My copy (printer's key: 19 20) does have the page number. My copy of TSS (also UK Hardcover, printer's key: 9 10 8), however, is missing the first whole-page illustration. There's just a blank page where it's supposed to be.
How odd. I've never looked for a printer's key before, but I think the relevant numbers in my TBB copy are: 20 19 18 17 16 15.
For TSS, my copy does have the first illustration (key 7 9 10 8 6).
And I think all UK hardbacks are missing the last two illustrations in TE, after chapters 13 and 14 - I know mine definitely is (key 3 5 7 9 10 8 6 4 2).
On page 136/137, the children try to convince Justice Strauss to mix her lines up in the play a bit, but even if she agreed to it, surely the marriage would still be legally binding as the only relevant requirement is the "presence of a judge", not a verbatim script delivered by a judge.
Olaf specifically obtains an official document from City Hall rather than a simple "explanatory note," so clearly there's more to it; I imagine
Nuptial Law
proceeds to go into more technical detail and Klaus just read out the summary.
I suppose this is reasonable, but on the other hand it is emphasised very strongly how simple marriage laws in the city are. The extract Klaus reads out specifically says "The laws of marriage in this community are very simple", and he tells Violet (emphasis mine) "The
only
legal requirements of marriage in this community...", and then later Olaf says "The marriage laws in this community are quite simple". I'm sure Klaus must be reading out a summary - after all,
Nuptial Law
is supposed to be a long and detailed book. In any case, it's not really a plot hole - your explanation does make sense, as does my idea that the Baudelaires were getting desperate and tried something that wouldn't have worked even had Strauss agreed. But I thought it was an interesting point to make.
Yes, I agree. In TBB Snicket is just barely a character in the series - his place in the Snicketverse grows in importance as the series advances. There's already mention of "a town not too far from where you live" with "a law that bars [Snicket] from coming within five miles", so Handler is already showing the narrator is a mysterious and not necessarily innocent figure, but it's certainly not yet at the point where he's on the run, reported dead, framed for arson etc.